BrahMos scientist allegedly spying for Pakistan's intelligence ISI leaked information about India's Brahmos missile; arrested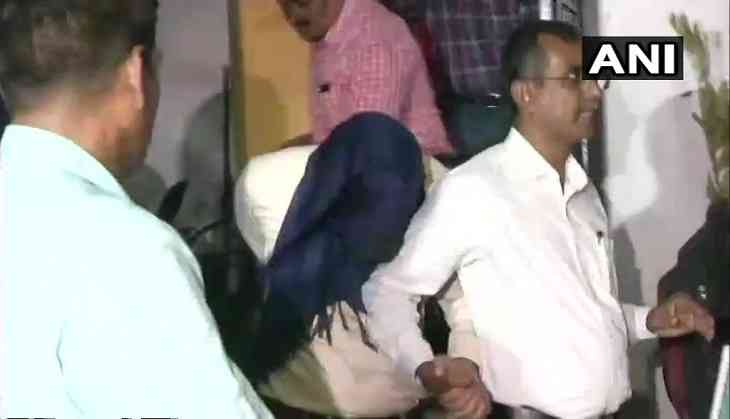 A scientist, who was working as a engineer at the BrahmMos Missile Research Centre in Nagpru has been accused of spying for Pakistan's intelligence agency ISI and other countries.
Nishan Agrawal, who was arrested on Monday, has allegedly leaked information about India's Brahmos missile.
In a joint operation by the Uttar Pradesh and Maharashtra Anti-Terrorism Squads (ATS), 28-year-old Agrawal was arrested and his home and the Brahmos Aerospcae office in Dongargaon,40 km south of Nagpur, were searched.
Agrawal worked as senior system engineer at Brahmos Aerospace, a joint venture between DRDO and Russ's Military Industrial Consortium (NPO Mashinostroyenia) that works on India's supersonic cruise missile.
Reacting to the development, his landlord Manohar Kale said "We never thought that Agrawal would be linked with spying".
As per media reports, Agrawal was held on the basis of the inputs provided by a members of the Hizbul Mujahideen group who was arrested by the Uttar Pradesh ATS in Kanpur a few days ago. He is suspected of spying for ISI and American intelligence agencies and provided them secrets related to the Brahmos missile to these countries.
According to the regional Defence Public Relations Officer, Group Capt Basant Pande, Agarwal was not a direct employee of the DRDO but was working with Brahmos Aerospace Private Ltd.
Investigators said the accused may have shared details on Facebook and found sensitive information on his computer. The accused is being taken to Kanpur for further questioning.
Also read: Tej Pratap-Tejashwi rift: RJD Chief Lalu Yadav's eldest sister Misa Bharti revealed something big about their fighting that will shock you
Brahmos engineer Nishant Agarwal, who was arrested on charges of spying, brought to his home in Nagpur by UP ATS for further investigation pic.twitter.com/Ve5eP2jv4K

— ANI (@ANI) October 8, 2018