#BrahmachariPeacock memes break the internet. But Twitter wants Mor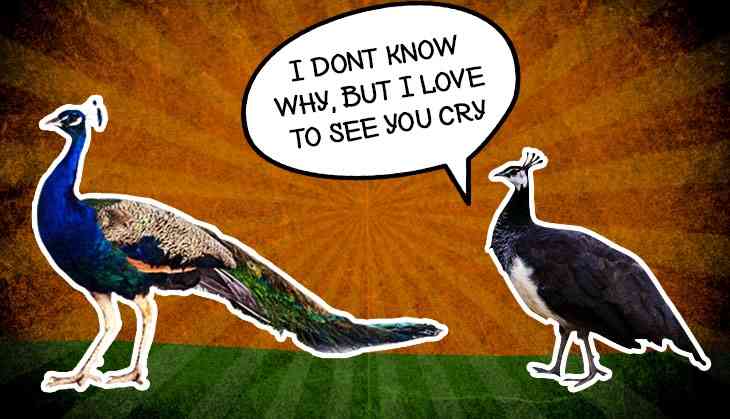 The High Court Judge from Rajasthan who thought that cow should be the national animal also thinks that peacock is India's national bird because it is "Brahmachari" or celibate.
In reference to his verdict, Mahesh Chandra Sharma said, "Peacock has pious qualities. He does not indulge in sex with peahen. The peahen gives birth after drinking the tears of the peacock. Even Lord Krishna carried the feather on his head because of the celibacy of the bird".
He considered them as "pious beings".
The same man also called for a life sentence to anybody who kills cows and said that cow should be given the same legal status as River Ganga and Yamuna.
Sharma drew a lot of ridicule for his bizarre reasons and people on social media had a blast cracking peacock-peahen jokes.
Here are some hilarious Brahmachari peacock memes.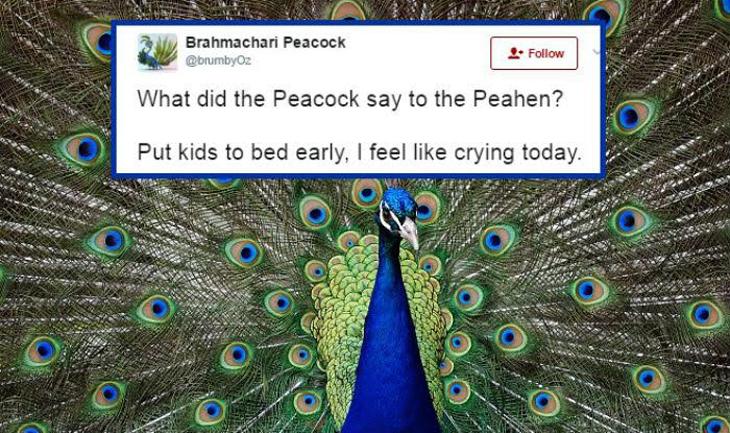 Social Media
Social Media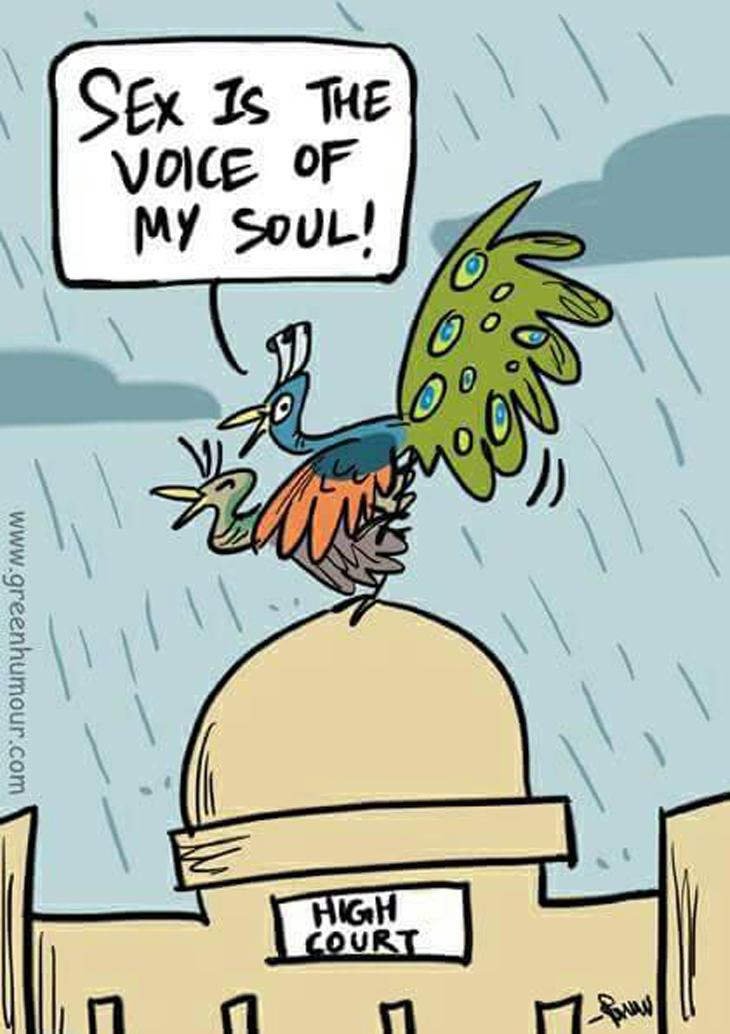 Social Media
Contraception for Peacocks. pic.twitter.com/lvMXGEJnWf

— Aparna (@FuschiaScribe) May 31, 2017
What did the Peacock say to the Peahen?

Put kids to bed early, I feel like crying today.

— Brahmachari Peacock (@brumbyOz) May 31, 2017
Peacock: Let's have sex
Peahen: Dude, we're just good friends
Peacock cries, peahen gets pregnant https://t.co/pKN5A43u5l

— Rahul Roushan (@rahulroushan) May 31, 2017
Now this makes me homesick- missing all the fun- Peacocks don't have sex because jungle main mor nacha, kisne dekha?https://t.co/YB45nY2j9r

— Twinkle Khanna (@mrsfunnybones) May 31, 2017
Jain Peacock doesn't cry after 6 PM 😸

— Artist Rofl Gandhi (@RoflGandhi_) June 1, 2017
What does the peacock say to the peahen when he is not in the mood? ``Pushpa, I hate tears" #RajasthanJudge #bramhacharipeacock

— T S Sudhir (@Iamtssudhir) May 31, 2017
Greatest Peacock of India. pic.twitter.com/kHEfCw2SVI

— Tempest (@ColdCigar) June 1, 2017
The eldest peacock of India. pic.twitter.com/yx13kD37Ea

— Artist Rofl Gandhi (@RoflGandhi_) June 1, 2017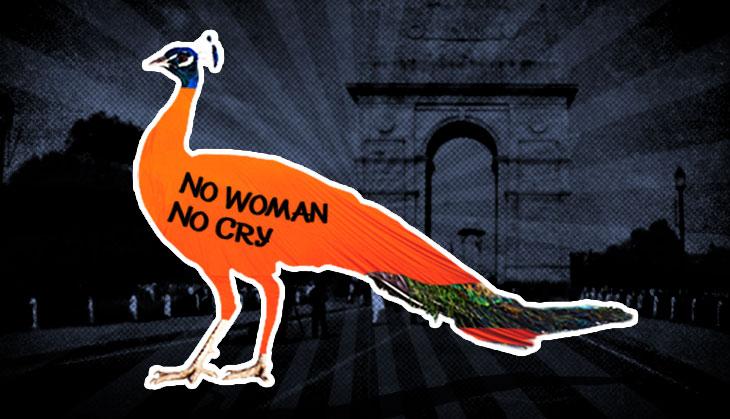 Arya Sharma/ Catch News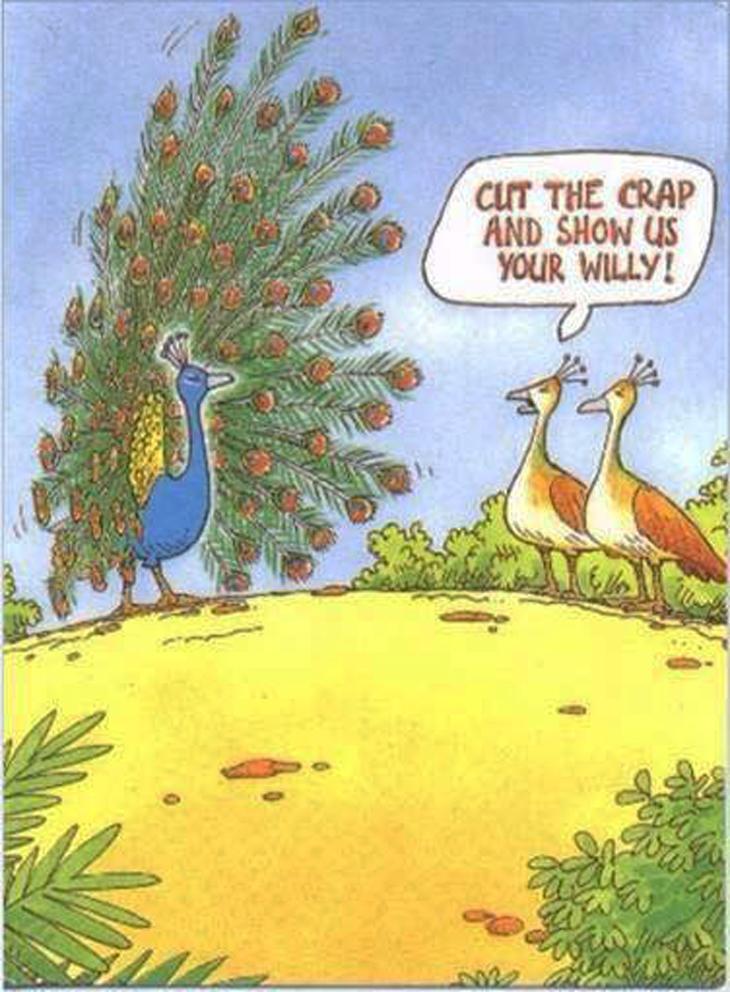 Social Media