Bhopal's SIMI activists might have survived if they were not Muslims: Former IPS officer VN Rai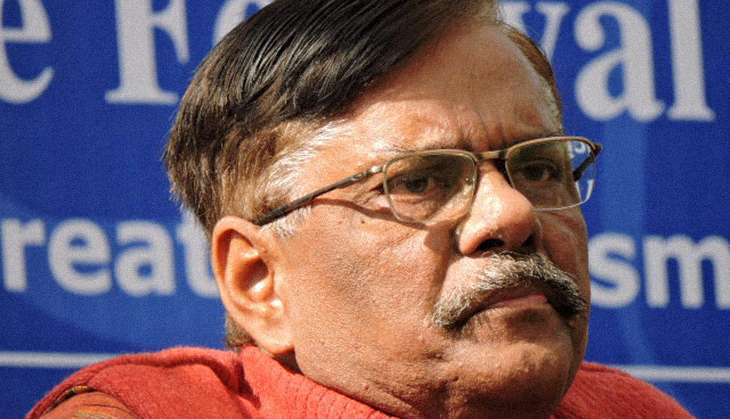 Bhopal's SIMI activists might have survived if they were not Muslims: Former IPS officer VN Rai (Wik
Known for calling spade a spade, writer and former Indian Police Service (IPS) officer Vibhuti Narain Rai has said that he sees no hope for justice to the victims of the recent Bhopal encounter of eight SIMI activists.
In his session at the ongoing Chandigarh Literature Festival 2016 while discussing his book Hashimpura May 22, Rai drew parallels between the happenings at Hashimpura and the recent one at Bhopal.
Pointing at the communal, casteist and gender bias of the police, he also said that the eight SIMI victims would have had more chances of survival had they been non Muslims.
Rai has also taken a strong view on the security forces, particularly the Army, getting away with killings in the name of patriotism and on the plea that questioning them would demoralise the forces.
"They must be demoralised if they do something wrong. We want to discuss the role of the Army in Jammu and Kashmir and the North East. We cannot leave the armed forces out in the name of patriotism," Rai said.
No justice for the Bhopal encounter victims
He said that nothing will happen in Bhopal killings because the society at large is comfortable with what has happened.
Referring to the narratives coming out after the Bhopal killings, Rai disclosed that in most of the places CCTV cameras are non functional and the watch towers were bound be without police personnel manning them because 80% of them were working in the houses of the ministers and senior officers.
Referring to the Hashimpura case, he pointed out that the Army's role was deplorable and the Provincial Armed Constabulary (PAC) were just 'hired killers'. He also talked about how the Army officers failed to depose in the case.
In reply to a query from Catch on the police's casteist, communal and gender bias, he said, "People get the police they deserve. The recruits in the police come with a value system that has these biases. One can see how the police officials behave with their subordinates who are from the minorities or from the scheduled castes. But the question remains that why has there been no fundamental change in the police structure that remains the same as what was started by the British. This has never been an electoral issue that we need a civilized police, a police that respects the law and the Constitution."
That day in Hashimpura
The Hashimpura incident witnessed the killing of 42 'young and healthy' Muslims allegedly by the personnel of the PAC in western Uttar Pradesh in 1987.
"Hashimpura incident happened to teach a lesson to the Muslim community. Had the Bhopal victims been non-Muslims, they would have had a greater chance of survival. They could have been nabbed. There was only one person (Ajmal Kasab) that was nabbed after Mumbai terror incident of 2008 and he turned out to be a mine of information," said Rai comparing Hashimpura and Bhopal incidents.