Bengal: Rucks in assembly sends Leader of Opposition to hospital
A scuffle broke out among members of the ruling Trinamool Congress and the opposition parties in the West Bengal assembly on Wednesday over the eviction of Leader of Opposition Abdul Mannan.
The Congress leader was evicted by the marshals when he refused to leave the well of the House despite Speaker Biman Banerjee repeatedly asking him to do so. The speaker also suspended Mannan for two days for refusing to put down posters depicting Trinamool members vandalising the assembly in 2006 when they were in the opposition.
In the scuffle, Mannan was injured. He was rushed to a private hospital in Kolkata where he was admitted in the ICU. At least 11 security staff of the assembly also received minor injuries.
Also Read: Bhangor unrest: How CPM is trying to give Mamata a taste of her own medicine
The spark for the confrontation was an amendment to the West Bengal Maintenance of Public Order (Amendment Bill), 2017. The opposition wanted the bill to be reviewed by experts before it was taken up by the assembly, but the ruling party rammed it through.
The amended legislation lays down that if, after an enquiry, the government is "satisfied" that any group of people had instigated violence, it may impose "collective compensation" on them, "at the market rate or as determined by a court".
Any person "aggrieved by the imposition of the collective compensation" may, within 30 days of the notification of the order, "file a petition before state government to exempt him/her from compensation," the legislation states. "No fee will be charged for filing such petition."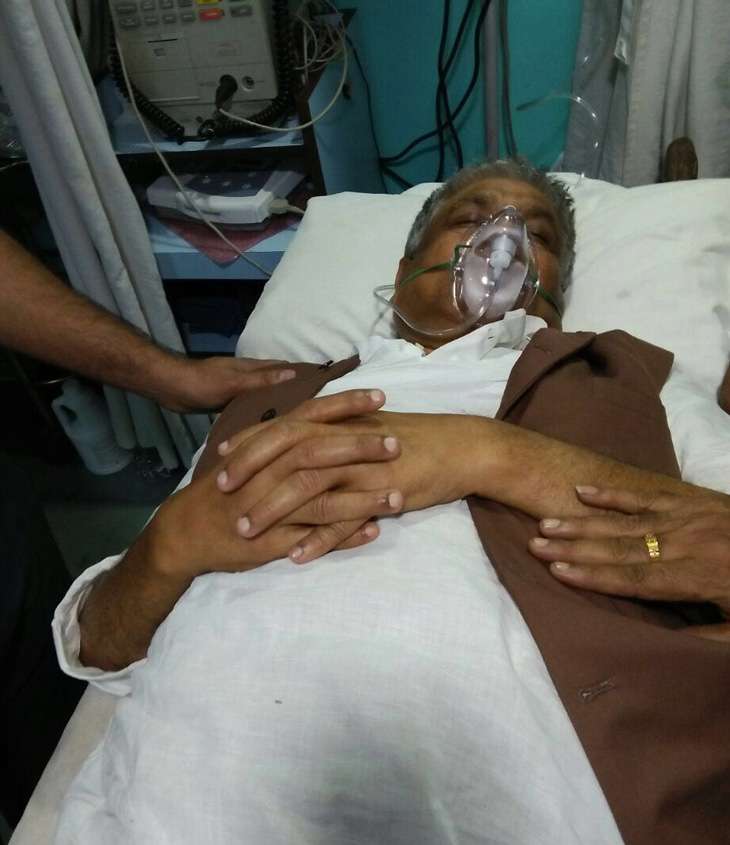 Abdul Mannan in hospital
Calling it a "black bill", the CPM and the Congress announced they would boycott the assembly for two days starting Thursday as a mark of protest. If they go ahead with the boycott, the two main opposition parties will miss the presentation of the state budget on Friday.
After Mannan's eviction, the opposition members gathered outside the assembly and raised slogans. They accused the ruling party of trying to muzzle the voice of the opposition.
The scenes witnessed in the assembly on Wednesday were reminiscent of the mayhem caused by Trinamool members in 2006 after Mamata, then leader of the opposition, was denied permission by the police to visit Singur, where an agitation by the farmers against the acquisition of their land for Tata's Nano factory was raging.
After being prevented from reaching Singur, Mamata had returned to the assembly to outrage against the ruling CPM for "destroying democracy". Immediately, her party's legislators had stormed the house and vandalised property, including furniture from the British era. The then speaker Hashim Abdul Halim kept the doors of the assembly open for a week to allow the public a good view of the destruction caused by the Trinamool members.
Also Read: Singur redux: farmer agitation in Kolkata's Rajarhat may bite Mamata