Bad news: what's ailing IIMC, India's premier journalism school?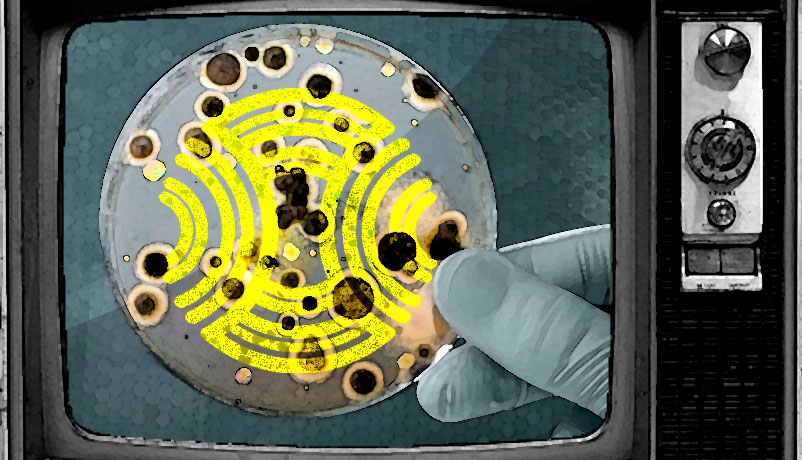 The Indian Institute of Mass Communication, the country's premier journalism school, is making news for all the wrong reasons.
It has been rocked by allegations of discrimination against Dalit students followed by the high-profile resignation of senior journalist and associate professor Amit Sengupta.
The latest controversy is of a pattern. The IIMC was set up in 1965 by the then I&B minister Indira Gandhi to "nurture new ideas, creativity, research and scholarship and develop leaders and innovators in the domain of media".
The institute has failed to live up to this vision of late, saddled as it has been with a host of administrative and academic troubles. Here's a guide to what's ailing it.
01
Resources stretched thin
The IIMC's six centres admit 400 students every year, out of about 4,000 applicants. The institute originally had campuses in Delhi and Dhenkanal, Odisha, but in 2011 the UPA regime set up four new centres to augment the intake capacity - in Aizawl, Mizoram; Amravati, Maharashtra; Kottyam, Kerala; Jammu, J&K. All these centres got generous land allocations from the respective states.
But five years on, the IIMC is struggling to keep them afloat. If this wasn't worrying enough, there were allegations last year of some faculty members diverting and misusing funds of these centres.
Worse still, the centres haven't quite been the student-magnets they were supposed to be. The enrollment rate is low, and the student-teacher ratio abysmal. This despite offering only 15 seats each for a diploma course in English journalism.
In the current session, the Amravati centre has only six students, Aizwal four, Jammu 12 and Kottayam 14. In all, only a little over half the seats have been taken.
[twittable]IIMC centres in Amravati, Aizwal, Jammu and Kottayam offer 60 seats. Only 36 students have enrolled[/twittable]
None of the four centres have permanent faculty; even at the Dhenkenal centre, which fills up all its seats every year, has one permanent teacher. In Delhi, which offers four courses - one each in English and Hindi journalism, Radio and TV, and Advertising and Public Relations - there are just one-two permanent faculty members in each department. Often, teachers with barely any experience in a particular subject are appointed Course Directors; some even direct two courses in which they have no training at the same time.
A few years ago, the government had advertised for 25 posts of teachers at the Delhi centre. They were never filled. The faculty members who are on probation for eight years haven't been offered permanent posts either.
Still, astoundingly, the junior I&B minister Rajyavardhan Singh Rathore plans to open another IIMC centre in Jaipur, his Lok Sabha constituency.
Also read: Another #JusticeForRohith victim? Amit Sengupta resigns from IIMC
The problem of adhocism at the IIMC is compounded by a leadership vacuum. The institute is without a Director General since Sunit Tandon's tenure ended in November 2015. A search committee set up by the I&B ministry has been searching for a new director since last June, but hasn't made any headway.
The panel comprising I&B Secretary Sunil Arora and senior journalists Swapan Dasgupta and Rajat Sharma had reportedly suggested KG Suresh as Tandon's successor, but no appointment has been made yet. Suresh is an honorary senior fellow at the right-wing think tank Vivekananda International Foundation and edits it website and publications.
A faculty member who did not want to be named for fear of reprisal claimed the leadership vacuum at the IIMC was typical of the ruling BJP's handling of premier institutions. "The government doesn't have the intellectual pull to get deserving people to fill these posts. This is typical of the way it functions. Look at what they did by instating Gajendra Chauhan at the FTII, another apparently autonomous institute."
Rathore has said the NDA regime is working to grant IIMC the status of the Institute of National Importance. Whether this is actually done remains to be seen. But a similar promise made by the UPA government some years ago, of turning the institute into a full-fledged university offering research degrees was never fulfilled.
Rathore has also suggested that the institute could introduce new courses in animation and digital media in keeping with the contemporary trends. Here's a reality check: the IIMC hasn't introduced a new course in over 15 years save for a minor Urdu Journalism Certificate Programme.
Also read: Fire Girl: sex worker's daughter wants to study journalism at IIMC
The IIMC is an autonomous society under the I&B ministry. As such its employees can't benefit from schemes for government employees. Until 2004, when the New Pension Scheme was launched, the IIMC staff didn't even get pension or medical benefits.
"We are permanent employees of the IIMC, an autonomous body. But the people who retired before the new scheme was introduced got nothing - no social security. Class IV employees who serve this institution all their lives die in poverty," said a member of the institute's administration. "What autonomy is this?"
Also read: #JNUcrackdown redraws battle lines: it's the right vs the rest now
04
No redressal mechanisms
All public universities have an SC/ST Redressal Committee. But it was only after the controversy over discrimination against Dalit students broke out that the ministry ordered such a body to be set up in the IIMC.
Some faculty members at IIMC's Delhi centre have been seeking to create posts like Dean of Students' Welfare in IIMC, but to no avail. It's mandatory for institutions of higher learning to have institutional posts such as Dean of Students Welfare, Dean of Academic Affairs, Proctor and suchlike to deal with the issues of students and faculty.
The IIMC doesn't have such posts. "That is why issues like this latest Dalit discrimination issue blow up the way they do," said a faculty member. "In the case of the Dalit student, an inquiry committee was set up by the ministry under Mihir Kumar Singh, Secretary, I&B. They have not developed these posts so the institution can't deal with such matters in an effective way. This facilitates direct intervention in most matters by the ministry. Whose failure is this?"
Sengupta, in fact, has alleged that one of the reasons he was "hounded" into resigning for was demanding such redressal mechanisms at the IIMC. He has claimed he was transferred to the Dhenkenal centre "without any consultation with the faculty or himself".
Also read: FTII row: Find out who all the I&B ministry rejected before Gajendra Chauhan was chosen
05
Ideological sensitisation
Another issue raised by IIMC's students is the ideological meddling of the ruling establishment, exemplified by the re-appointment of Shivaji Sarkar.
He had been sacked in 2012 for allegedly indulging in financial irregularities but was re-hired last December for a post advertised for the Dhenkanal centre. He, however, ended up in Delhi.
In January, the students mass boycotted his classes, accusing him of leading the drive to "depoliticise" the campus. Sarkar is said to be linked to the RSS.
"Shivaji Sarkar tells us the government is doing everything right. He doesn't take criticism easily.
"For four continuous weeks, we were forced to write on Digital India, Make in India etc. Anything that was critical of the present government, he did not let us write. When we criticised him, we were told we are immature," a student claimed.
[twittable]IIMC doesn't want us to have a political voice. We're told not to write about political protests: student[/twittable]
Sarkar, however, rejected these allegations as "untrue and malafide".
Other students claimed they had been stopped from covering the protests in JNU, FTII and other key political developments that the student community is concerned with.
A faculty member confirmed this, "Presently in the IIMC, you can't talk, discuss, debate. The classes have been sanitised beyond imagination. The autonomy is only on paper, real autonomy is missing."
Others went so far as to claim that there's an ideological purge underway at the institute.
"The I&B ministry runs the IIMC like it's just another media unit. They don't believe in the autonomy which is crucial for the thinking process at the IIMC. This situation has persisted for a long time but now that the government has changed, whoever was on the fringe earlier has come out more openly," said a faculty member.
Indeed, in the absence of the director general, the institute is being run directly by I&B Secretary Sunil Arora, who also serves as its chairman. All key decisions are reportedly being taken in Shastri Bhavan.
As a consequence of all this, the reputation of the IIMC has taken a beating, ironically just a year after it celebrated its Golden Jubilee. Clearly, the legacy and prestige of India's premier media institute is under threat.
Edited by Mehraj D. Lone
Also read: The heat is on: why FTII students aren't giving up the fight