Gujarat: UP, MP and Bihar migrants took shelter in secret camps set up by Uttar Bhartiya Vikas Parishad after the alleged attack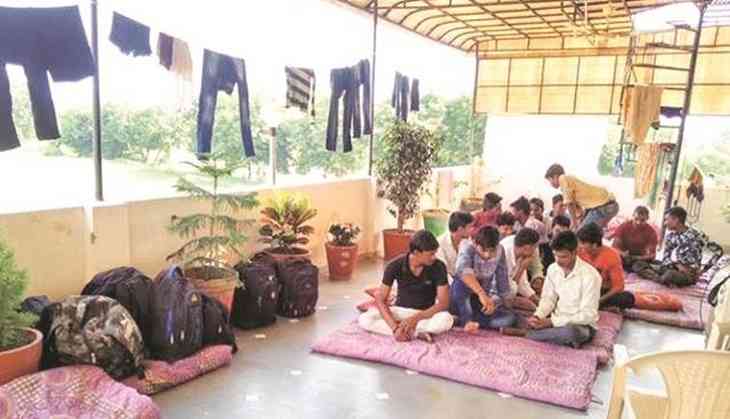 Since Sunday evening, 25 young migrant workers from Uttar Pradesh have found shelter in farm house in a village of Ahmedabad district which is stronghold of the Thakor community.
At another hand, Kshatriya Thakor Samaj has put up a banner demanding capital punishment for the migrant worker from Bihar accused of allegedly raping a minor girl in Sabarkantha on September.
Shyam Singh Thakur, the head of the Uttar Bharatiya Vikas Parishad, was quoted by The Indian Express as saying "Temporary arrangements have been made for their stay till the situation is under control. We don't want to disclose these locations. A careful recce was conducted before shortlisting these areas".
According to a Prishad member Deepak Dubey "This is the safest place for them. This village is part of the Vatva assembly constituency of Gujarat's MoS for Home Pradeepsinh Jadeja, so there will be no breach in law and order. Also, the public here is educated and there have been regular meetings between residents, police and our organization members".
The parishad which was formed in 2016 based in Ahmedabad is run by trustees from UP, Bihar Jharkhand, Uttarkhand, Madhya Pradesh and Haryana. There are 32,000 members of the Parishad who have various political affiliations including the BJP, Congress and SP.
The workers, who have taken shelter in the secret camps, were attacked by a mob at their factory in Dehgam, Gandhinagar. They were warned to leave Gujarat.
Sumit Gautam, who is from Kanpur, said "We were singled out because we were from UP. As others started leaving from the factories nearby, we left for the Ahmedabad railway station on Saturday evening".