Ahmedabad Suicide Mystery: Shocking! Ghost of husband's ex-girlfriend haunted the family, read wife's suicide note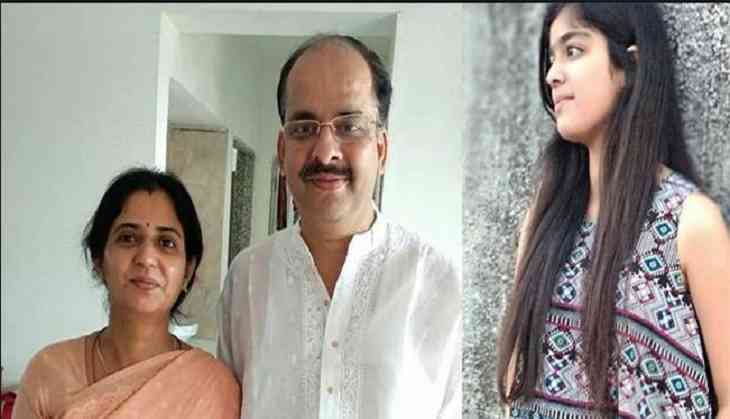 A shocking twist and turn have come to light in Ahmedabad's suicide case of three members of the family after a suicide note recovered from the house in Krishna Nagar area. On Wednesday, the three members of the family were found dead.
The deceased included Kunal Trivedi, Kavita Trivedi and their 16-year-old daughter Shirin. The new point has emerged in this mass suicide case that Kunal's ex-girlfriend ghost had haunted him and his family.
This suicide note was allegedly written by Kunal's wife Kavita and it was recovered among some things that had been sent to her sister's home, said India Today report.
Here's what Kavita's suicide note reads:
The suicide note stated that Kunal wanted to marry his former lady love, but his family refused to accept their relationship. Due to which his heartbroken girlfriend had committed suicide.
As per the suicide note, it is to be believed that the ghost of Kunal's ex-girlfriend had been haunted him. In the suicide note, Kavita had also mentioned that she had sold her bungalow for Rs 1 crore and paid all their debts. She also mentioned that the rest of the amount she had sent to her parents and they can do whatever they want to with the remaining money after refurnishing their house.
Before this suicide note, Police had also recovered a note which was allegedly written by Kunal on Wednesday which stated that the three members of the family were trapped in black magic influence. Therefore, Police also believed that this is a case of suicide.
Police found the body of Kunal was hanging while Kavita and Shirin appeared to have been poisoned.
Watch Video:
Also read: Rahul Gandhi attacks Arun Jaitley says 'you gave free passage to Vijay Mallya'