5 completely distasteful aspects of the Surrogacy (Regulation) Bill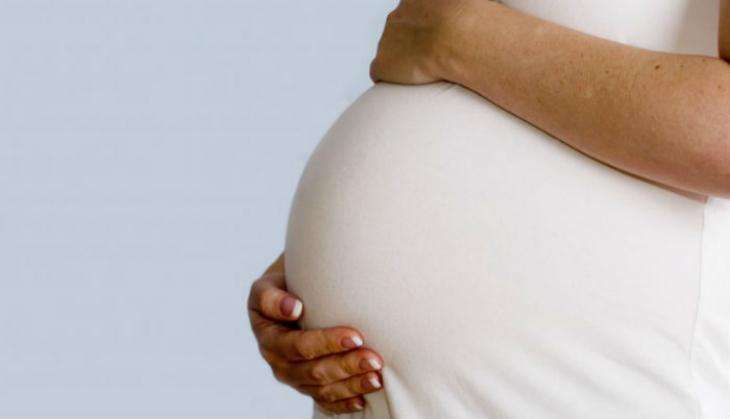 If you're unmarried, a single parent, in a live-in with your partner, or are homosexual, you're officially out of the surrogacy race. Not that it was ever an Olympic sport or anything.
Earlier today, the Union Cabinet, in a move to curb surrogacy related malpractices, approved the Surrogacy (Regulation) Bill, 2016 in Parliament.
Also read - The Surrogacy Debate: sorry folks, we are not renting our wombs any more
The Bill criminalises commercial surrogacy, making it a solely altruistic practice. While that's good news on the surface of it, the conditions to qualify for this strand of altruism are downright absurd.
Let's break some of these absurd clauses down for convenience...
1. "Unmarried couples, single parents, live-in partners and homosexuals cannot opt for surrogacy as per the bill. Legally wedded couples, who have been married for at least five years, can opt for surrogacy," said our Minister for External Affairs, Sushma Swaraj.
There are just so many problems with that one line uttered by Ms Swaraj.
Problem A) Unmarried couples, single parents, live-in partners AND homosexuals are allowed to adopt kids in India. So the government clearly doesn't otherwise doubt their capability to raise a child. Denying them surrogacy then serves only as a means to de-legitimise their existence.
Problem B) This means that the surrogacy bill, in effect, is more about mainstreaming marriage as a legitimate claim to family than about enabling couples to have children.
Problem C) The fact that these heterosexual married couples need to be married for five years is again a way to ensure that the marriage has weathered the test of time. This, of course, is horribly patronising of the government, and also rather intrusive.
Problem D) Swaraj's statement is a direct insult to all single parents, biological or adoptive, as it questions their right to have a child.
2. "Foreigners as well as NRIs and PIOs who hold Overseas Citizens of India (OCI) cards have been barred from opting for surrogacy," Swaraj told reporters after the meeting.
All of the above bring this country a whole lot of foreign exchange, and there's no denying the need for the same. To disbar them from surrogacy, whilst providing them adoption rights (hell, even encouraging it), is to say that, we need you, but we don't trust you.
Instead of denying foreigners, especially NRIs, OCIs and PIOs, the right to have a child via surrogacy, perhaps strengthening our systems to identify malpractices would be advisable.
3. Only a close relative of the couple can be the surrogate mother. And this has to be completely altruistic, i.e. no exchange of money allowed.
This clause defies basic common sense because imagine the conflicts that can crop up when the surrogate mother is in the same family as the parents? It can lead to a whole host of complications beyond the biological.
Also read - Draft Surrogacy Bill 2016: Here's all you need to know
4. The mother of the child, as per law, would be the woman who wants the child. The surrogate mother would not have any rights to the child.
This is where the flaw in altruism comes in. If the surrogate mother had a change of heart, there's no way she can lay claim to the child. While that might be valid, we're not sure how altruism can be tangibly gauged.
5. The surrogate mother needs to be married herself. And she should have already borne a healthy child.
We just saved the best for the last. Pray, why does the surrogate mother, who by the way has no right to the child and therefore should not be judged, need to have a husband for surrogacy?
If this isn't an obvious example of the government trying to force a certain set of conservative family values upon the population, we're not sure what is. Not only should the surrogate mother's marital status not matter, but to then put the added pressure of having 'performed' before is extremely controlling, and completely undemocratic.
A judgy bill
While surrogacy regulation is an important subject to discuss in a country that is bursting at the seams with its ever growing population, establishing laws that completely reject large groups of people is downright discriminatory.
Yes, commercial surrogacy has in recent years become a major concern for India. Disenfranchised women in the remotest parts of the country are forced into animalistic breeding, with their wombs for rent. And that practice, without doubt, needs to be curbed.
According to a piece in The Guardian, the womb trade industry in India makes a whopping $1 billion a year.
"Clinics can make up to £18,000 (over Rs 16 crore) from commissioning parents. The cost of bringing home a surrogate baby from India is approximately five times less than the sum charged in the US," the article reads.
Also read - Surrogacy Bill passed by Union Cabinet; health insurance coverage throughout pregnancy
For the law to take this matter seriously is a step in the right direction. But to do so by telling unmarried couples and homosexuals that they aren't 'eligible' to raise kids is to look down upon them. It's almost like the government is acting like your judgmental aunt who keeps reminding you that you're worthless if not married.
Some counter arguments to explain the government's stance could be:
1. That at least these groups can adopt.
2. That homosexuals are not recognised by our law and therefore the bill can't suddenly provide them rights.
Well firstly, as The Wire's Editor Siddharth Varadarajan points out on Twitter, married couples too can adopt. If that's the reason why unmarried couples are denied the same right, then perhaps getting rid of surrogacy altogether would be a better option. Plus, it would be an equaliser of some sort.
.@VidyaKrishnan Another specious argument. Married couples are allowed to adopt as well. So why bother allowing them to go in for surrogacy?

— Siddharth (@svaradarajan) August 24, 2016
As for the LGBT population being denied the right to surrogacy, Section 377 of the IPC criminalises 'unnatural sex', which is the act in itself. The law in no way denies their existence, their ability to function, and therefore should not be suddenly doubting their abilities to raise a surrogate child.
It's a two-fold attack against homosexuals, as not only are they criminalised for their sexual orientation, but then to also deny them the right to have any semblance of a biological child is plain cruel.
The Surrogacy (Regulation) Bill, which has a provision for jail term up to 10 years and Rs 10 lakh fine, will come up for consideration in Parliament during Winter Session.