3 army bunkers razed in Handwara. Locals name one after cricketer Nayeem
Catch Team
| Updated on: 10 February 2017, 1:50 IST
Municipal authorities have demolished three army bunkers in Jammu and Kashmir's Handwara town, that had witnessed protests over the past one week.
The removal of the bunkers - that had been constructed on top of shops in the main market - had been a long standing demand of locals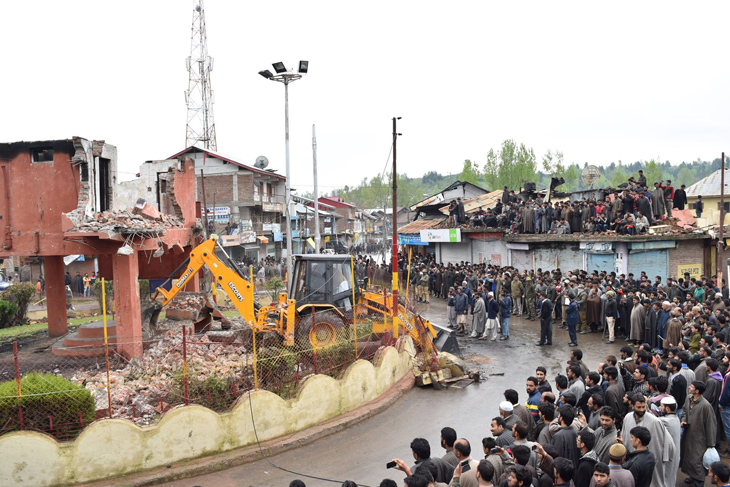 Photo: Zulkarnain Banday/Facebook

The Kupwara district administration announced that it has handed over the army bunker in the main chowk to the social forestry and tourism departments.

The municipal authorities also erected a board on the premises of the bunker, marking the place for conversion into a public park.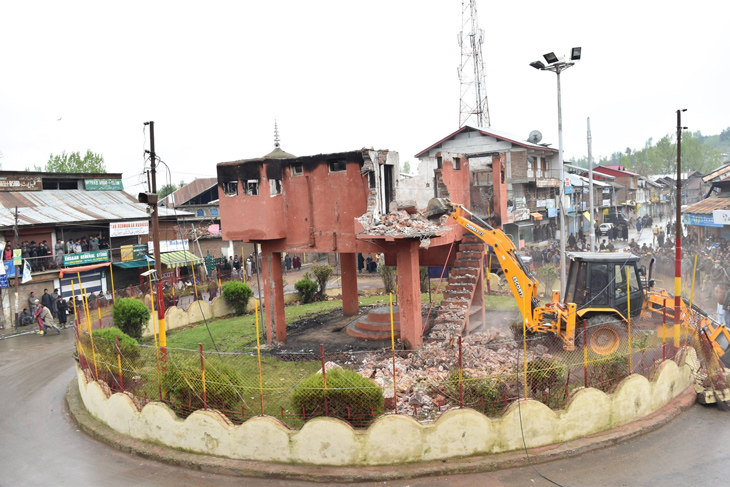 Photo: Zulkarnain Banday/Facebook

As soon as the bunker was demolished, a group of people came forward and put up a banner proclaiming the main chowk as "Shaheed Nayeem Chowk" after 19-year old Nayeem Bhat, who was killed in police firing last week. Apparently, he was shot at by a policeman when he was on his way back home.

The deceased Nayeem, a promising cricketer at the under-19 level, became the symbol of the recent protests in Handwara. When Handwara MLA Sajjad Ghani Lone came and announced that the bunker will be converted into a park, the people present shouted that they wanted it named after Nayeem.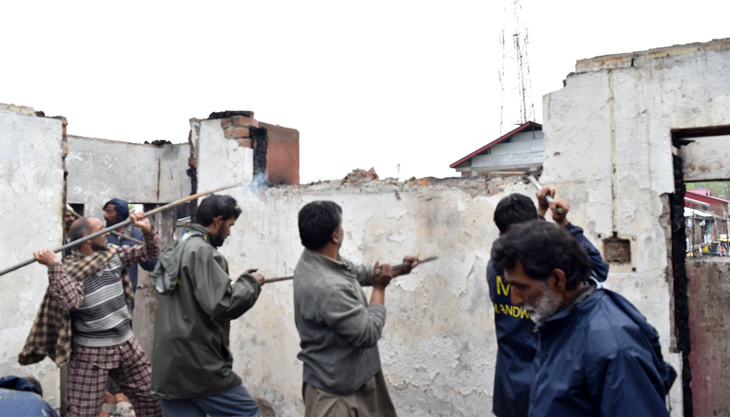 Photo: Zulkarnain Banday/Facebook

Clashes in Handwara began last Tuesday after news spread of the alleged molestation of a young girl by an army man. Five people including a minor and an elderly woman were killed after security forces fired on the protestors.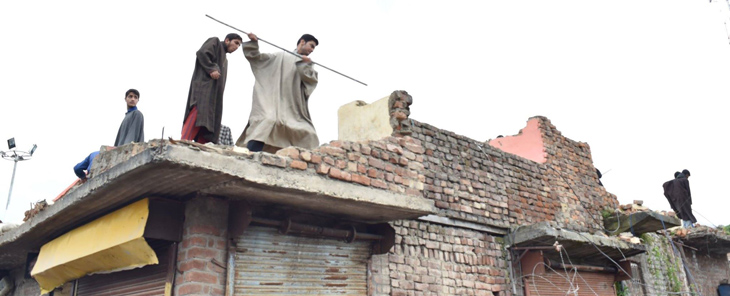 Photo: Zulkarnain Banday/Facebook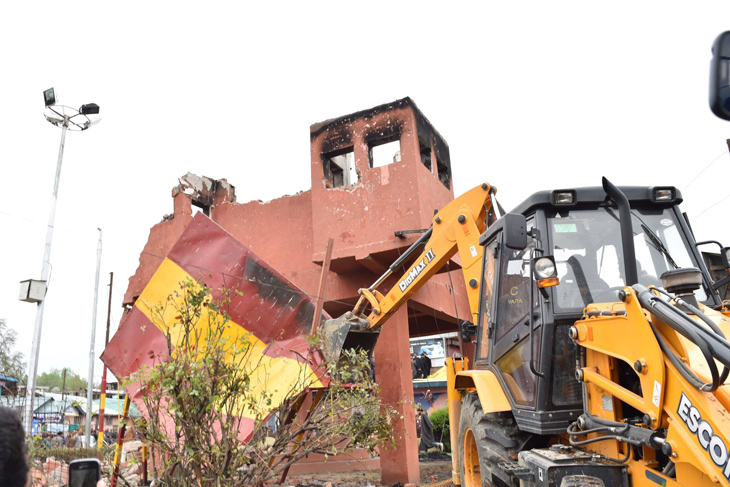 Photo: Zulkarnain Banday/Facebook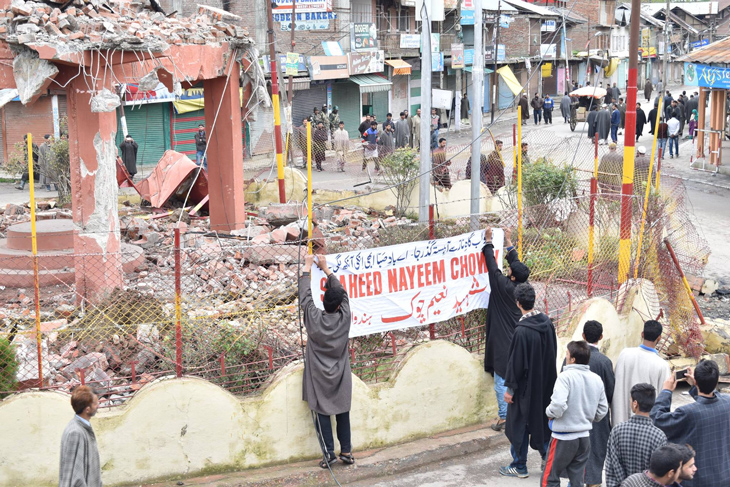 Photo: Zulkarnain Banday/Facebook