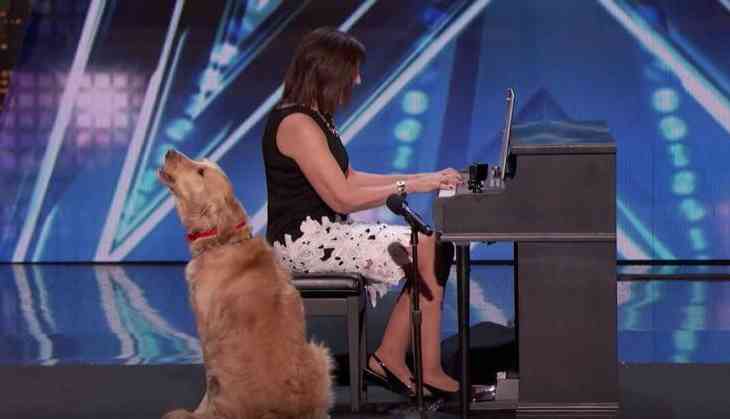 The three-year-old golden retriever sang on America's Got Talent, and impressed the judge, Simon Cowell.

Who doesn't love dogs? They are the most amazing creatures one could ever get, and its hard not to fall in love with them. Oscar, a three-year-old golden retriever, have just made it impossible. Because Oscar is a dog who can sing.

Oscar came on the talent show America's Got Talent by his owner Pam Baker. Baker revealed to the judges before their performance that Oscar began singing a year and a half ago. "When I play the piano he can sing," said Pam. "He can hold a note, he can even do a vibrato and everything."
Famous judge, Simon Cowell who is popular for being tough, and most critical of all the judges on the show was decidedly sceptical about Oscar's talent, but said a dog that could sing "would be everything to me".
Baker started to play Johan Pachelbel's Canon in D Major on the piano, and Oscar sang along perfectly in key, Cowell was compelled to give the performance a standing ovation. He was probably just as stunned with the dog's abilities as the rest of us.

This wasn't the last time we saw Oscar, he made it to the next round too, and people on social media are actually drooling for him.

Also Read: George Clooney highest-earning actor in world; earned $322 million last financial year