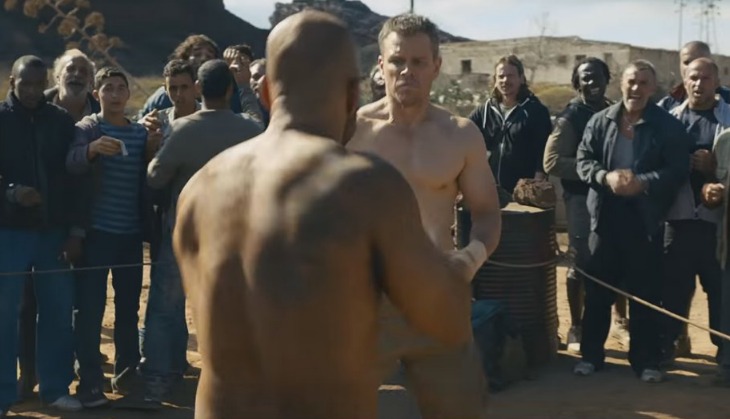 Bourne series fans, get that tub of popcorn ready. The first trailer of Jason Bourne is out and as always, it looks intriguing. Matt Damon looks like he's left any residue of Mars far far behind and looks ready to punch our socks out.
Directed by the same man who gave us the Bourne Trilogy, Paul Greengrass, the film stars Oscar winner Alicia Vikander, Julia Stiles, and Tommy Lee Jones. The trailer shows Bourne fighting in a desert, before he goes back to his dirty house/room and thinks about his past - as a super spy.
Julia Stiles, who was in Bourne Supremacy also makes an appearance. We may not know what's happening yet, but 'they've been hacked' and the one to do it could be 'bigger than Snowden.' Well, that sounds like fun.
The Universal Pictures film releases on 29 July and promises us a bit of the old - what with the brutal fighting - and a bit of the new with technology playing a major plot device. 
Watch: