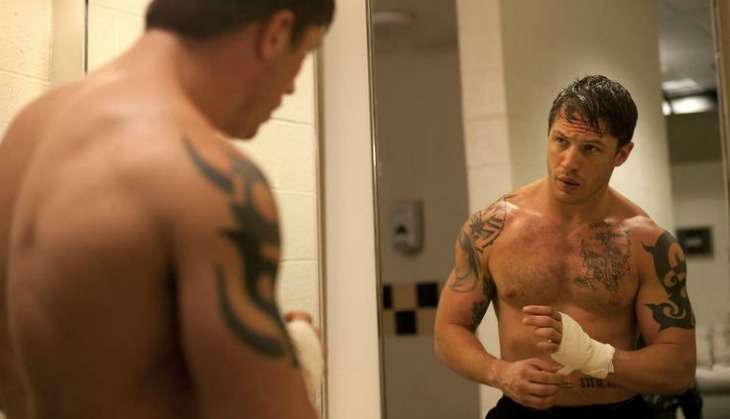 Leonardo DiCaprio may not be the ideal choice to discuss anything related to the Oscars considering his lack of luck in that department, but Tom Hardy's revealed that The Wolf of Wall Street actor definitely knows how to place Oscar bets.
As it turns out Hardy will have to pay in ink for a wager he made with his The Revenant co-star Leonardo DiCaprio regarding an Oscar nomination for the former's work in the hit movie.
The 39-year-old actor revealed, in an interview with Esquire UK, that after losing the bet made last year, he would now have to get a tattoo in DiCaprio's handwriting.
DiCaprio had bet that Hardy would receive an Oscar nomination for The Revenant though Hardy was certain he would not. If DiCaprio's prediction came true, Hardy would have to get a tattoo of Leo's choosing and vice versa. Tom won the nomination, Leo won the bet.
"I haven't got it yet because it sucks," Hardy told Esquire.
"He wrote, in this really shitty handwriting: 'Leo knows everything'.
"I was like, 'OK, I'll get it done, but you have to write it properly.'"
In addition to this upcoming ink session, Hardy has his wife's name, the London skyline, a Chinese dragon, and several religious figures tattooed on his body.
Along with these, he strangely also has his agent, Lindy King's name tattooed after he made a commitment that if King got him into Hollywood, he would get her name inked.
Tom, your tattoo-mojo is off.
--
With inputs from ANI