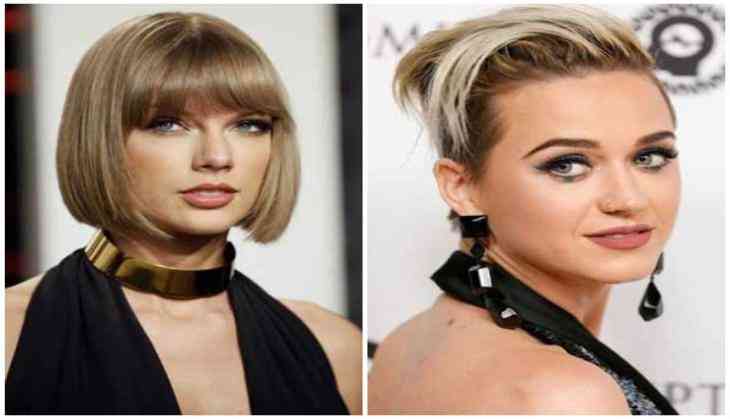 Pop sensation Katy Perry has responded to the fact that Taylor Swift's music returned to Spotify on the same day her new album 'Witness' was released, after fans labelled the timing "deliberate" given the pair's ongoing feud.
According to The Independent, while giving an interview to Today, the 'Chained to the Rhythm' hit-maker shared that she is not aware of what intentions Swift had.
"I don't know. I can only do me," she said.
When quizzed about her track ' Swish Swish' on ' Witness' was intended as a response to Swift's track ' Bad Blood', which is believed to be about her, the 32-year-old singer noted, "No, it's not about anyone in particular. And I've said that on record... That might be your story, but my story, which I know is true for me, is that I've not had just one person bully me or one person hold me down or met one troll."
Adding, "All I need to say to her [Swift] is I love her, and God bless her on her journey. And that's it."
The two have been feuding for about three years.
Recently, the five-time American Music Award winning artist shared that she is ready to forgive Swift and is sorry for anything she has ever done to her.
Katy Perry also called Swift a great "songwriter".
-ANI