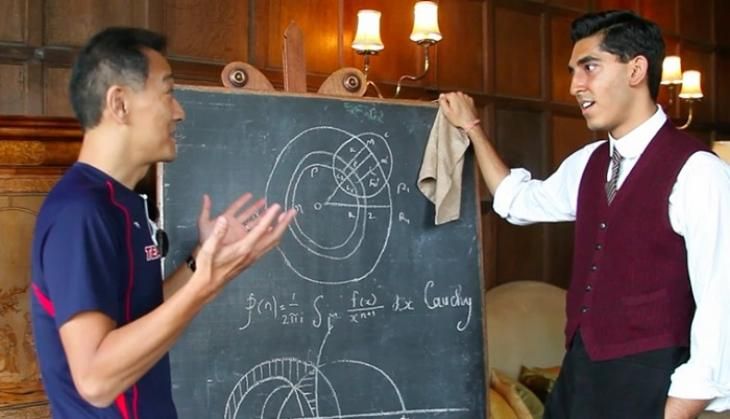 The Man Who Knew Infinity is an attempt by director Mathew Brown to tell the story of the young man from Kumbakonam, who went on to become one of the most acclaimed mathematicians of the world.
Despite never having received any formal training in mathematics, Srinivasa Ramanujan impressed the math world with his insight and theorems. The biopic, which stars Dev Patel in the titular role, will chronicle Ramanujan's life - with a special focus on his relationship with English math legend, GH Hardy.
During his days as a clerk in Madras, Ramanujan wrote a 10-page letter to Hardy, containing about 120 statements of theorems. Ramanujan wrote to Hardy in 1913. A year later, Hardy - impressed with Ramanjuan's findings - helped bring him to England.
In 1916, Cambridge awarded Ramanujan with a Bachelor of Science degree. Two years later, he made history by becoming the first Indian to be elected a Fellow of the Royal Society. He returned to India in 1919 and died of ill-health at the age of 30 the following year.
Ramanujan's birthday, 22 December is celebrated as National Mathematics Day. His childhood home in Kumbakonam stands today as a monument - one that former president APJ Abdul Kalam dedicated to the nation in 2003.
The Man Who Knew Infinity - based on the Robert Kanigel book of the same name - also stars Jeremy Irons, Stephen Fry and Toby Jones. The film releases in India on 29 April.
Watch the trailer here:
-- Edited By Blassy Boben