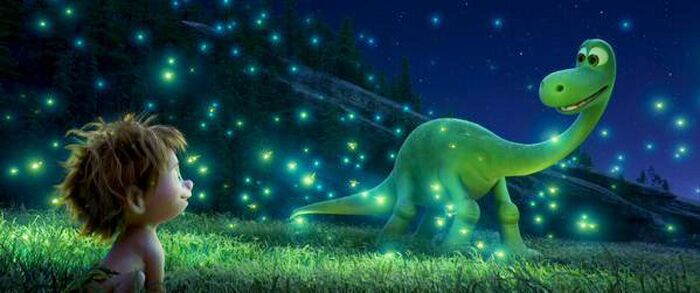 "A single moment can change history. A single kindness can change everything."
Pixar and Walt Disney have released the new trailer of their awaited The Good Dinosaur. A sweet tale, the film tells the story of the world before dinosaurs went extinct. In fact, they are shown to have happily co-existed with humans. Cue How To Train Your Dragon?
What is interesting is how the entire trailer carries on without a dialogue. No complexity, no hustle-bustle, they are all together, they are there for each other all the time.
However, releasing a dialogue free trailer has been a practice for many animated films in the past. Ice Age, Atlantis-The Lost Empire, Higher-Creed (Titan A.E.) are a few films among many others where no usage of words in their trailers/teasers have been shown.
The film is releasing on 25 November, 2015. Check out the trailer of The Good Dinosaur here: