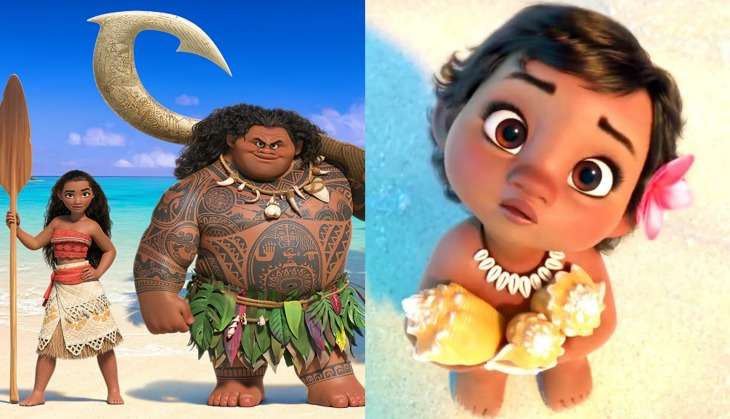 The teaser we got of Disney's nature loving kid Moana was aaaw-dorable, right?
If you liked that, you're going to love this. Hamilton composer Lin-Manuel Miranda's music coupled with Dwayn Johnson demi-dog Maui and Auli'i Cravalho's Moana is basically a match made in silver screen heaven.
Moana seeks out the shape-shifting demigod, Maui. Together, they go on a journey to 'save them all'. The two battle creatures made of fire/lava and the Kakamora - gun-wielding coconuts with limbs. Or at least, that's what they look like.
But Maui isn't the only one with superpowers. Moana can control water. Erm. She calls water her friend. That's a mutant power we'd like to have too.
Excited about Moana and Maui's journey across the Realm of Monsters? You should be. It looks pretty spectacular. Coming to a theatre near you on 23 November 2016.
Watch: