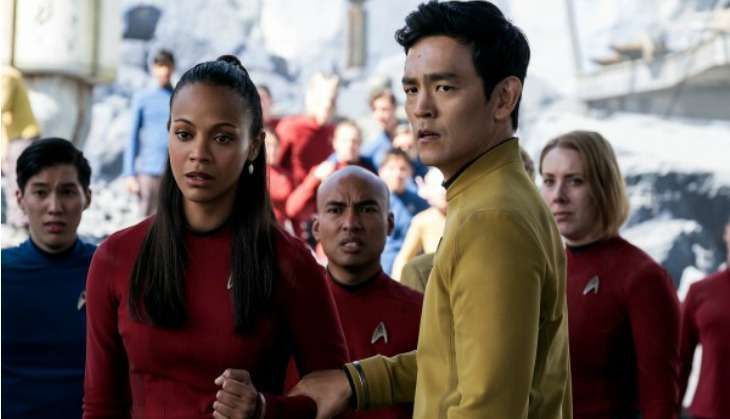 Actor John Cho has revealed his Star Trek character Hikaru Sulu would be gay in Star Trek Beyond.
The USS Enterprise helmsman will be seen in the upcoming movie Star Trek Beyond, the third in the rebooted series, as being in a same sex relationship. Sulu is also shown as playing a doting father to a daughter.
Cho, 44, is pleased with the low-key fashion in which his alter ego's personal life has been introduced to the saga, reported Ace Showbiz.
"I liked the approach, which was not to make a big thing out of it, which is where I hope we are going as a species, to not politicise one's personal orientation," he said.
Cho explained that writer and co-star Simon Pegg and director Justin Lin had chosen to make Sulu gay as a tribute to homosexual actor George Takei, who had played the character in the original 1960s series.
Filmmaker JJ Abrams, who rebooted the franchise in 2009 and has stayed on as producer for the upcoming third movie, previously admitted he would consider featuring a gay character.
Meanwhile, George came out as gay in 2005 after California vetoed a bill to legalise same-sex marriage.
In 2008, he and his partner, Brad Altman, became the first same-sex couple to apply for a marriage license in California and they tied the knot later that year.
--
PTI copy
--
Edited by Abha Srivastava