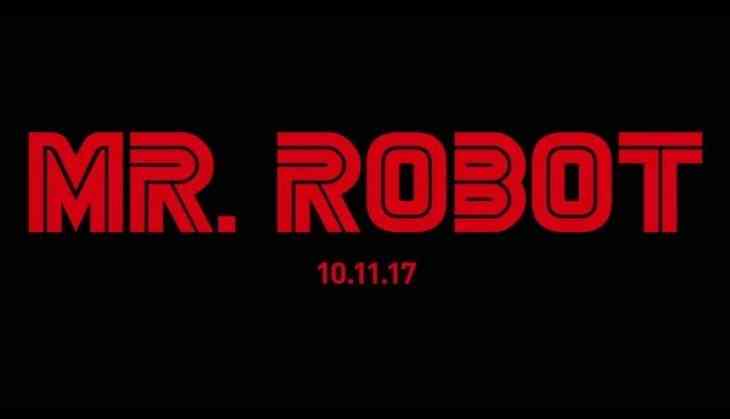 'Mr. Robot' fans, rejoice! The first teaser trailer of much awaited season three of 'Mr. Robot' has finally dropped in.
The trailer was unveiled by the makers on the show's official Twitter handle.
The trailer opens with the lyrics of the Leonard Cohen song 'Democracy.'
The old world is dead. It's time to create a new one.

season_3.0. #MrRobot. 10.11. @USA_Network. pic.twitter.com/abr7zEEWiK

— Mr. Robot (@whoismrrobot) August 4, 2017
Then, fans get to see multiple shots of Rami Malek's character character touching his mouth, Carly Chaikin crying, and Grace Gummer holding a gun.
There's also a brief glimpse of Irving, the new character played by Bobby Cannavale.
The commonalities between song and scene go as Tyrell Wellick (Martin Wallstrom) chugs a bottle of alcohol to embody his "spiritual thirst," as protestors who are "neither left nor right" scuffle with law-enforcement officials and as tears pour down a surprisingly "sentimental" Darlene's face.
The footage is bleak and intense and it seems that this is going to be the most intense season of the show.
Season 3 of 'Mr. Robot' is slated to hit TV screens on October 11.
-ANI