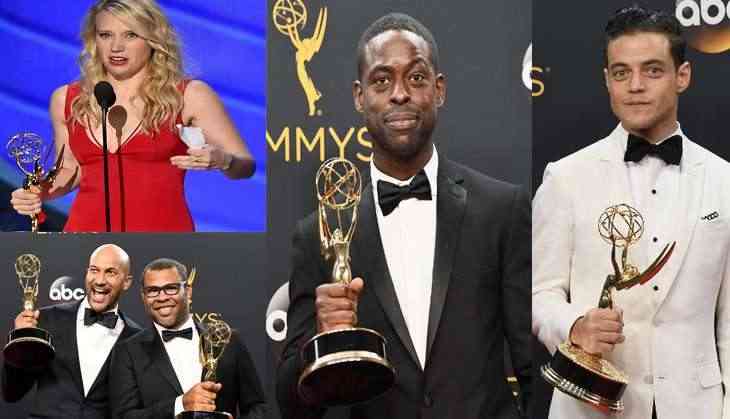 Shows "Westworld" and "Saturday Night Live" have bagged the maximum nominations in the 69th Annual Primetime Emmy Awards.
The nominations were announced Thursday, where HBO's "Westworld" and NBC's "Saturday Night Live" tied for the most nominations for the 2017 Emmy Awards, both earning 22 each, reports CNN.com.
Five new shows have made their way into the Best Drama category, including "This Is Us", "Westworld", "The Handmaid's Tale", "The Crown" and "Stranger Things". They will competing with "Better Call Saul" and "House of Cards".
Shows including "Atlanta", "Black-ish", "Master of None", "Modern Family", "Silicon Valley", "Unbreakable Kimmy Schmidt" and "Veep" are contending in the comedy category.
Two shows with very different political themes scored multiple nominations for Emmy Awards. HBO's satirical comedy "Veep" earned 17 nominations and the newcomer drama "The Handmaid's" earned 11.
Netflix's Ahit "Stranger Things" has bagged 18 nominations including in the Best Drama and Best Supporting Actor in a Drama categories.
Last year's favourite show "Game of Thrones" isn't eligible for the Emmys this year because of its mid-July premiere date.
Stephen Colbert, host of CBS' "Late Show", will host the Emmy Awards live from the Microsoft Theater here on Sunday.
-IANS