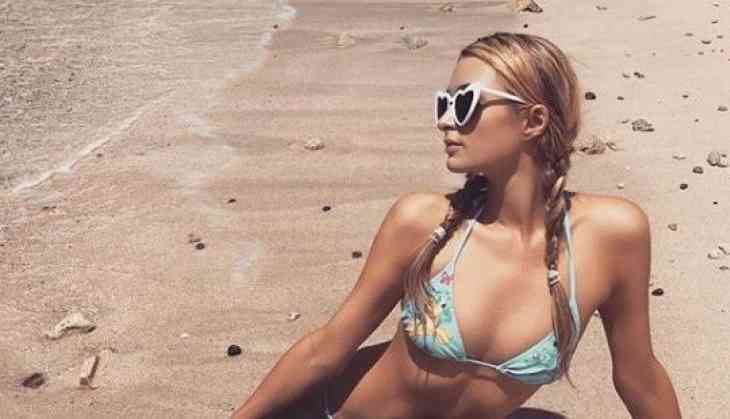 The Hilton family has arrived in St. Barts to celebrate 28-year-old Barron Hilton's wedding to socialite Tessa Gräfin von Walderdorff.

Paris Hilton and Nicky Rothschild were spotted in a tiny bikini, made sure to work on their tans wearing festive swimsuits and matching heart-shaped sunglasses.
Paris Hilton posted several pictures on social media to show off her tropical swim style, which consisted of a My Little Pony Moschino two-piece (currently sold out), heart-shaped shades and a mini Chanel surfboard bag (which most likely was designed exclusively as Instagram bait).

We are speculating that Paris' fiancé Chris Zylka clicked all the sexy pictures.
Also Read: Don't use Ashley Graham's Windex beauty to fix spray tan, says dermatologist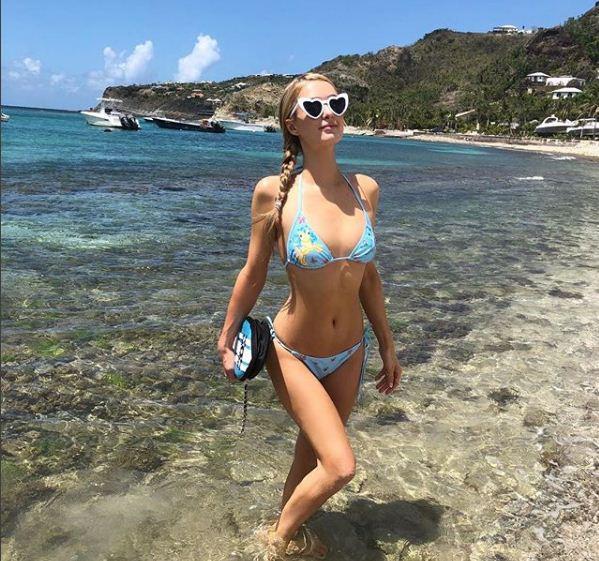 Let's go through her poses..

First, she posed standing up.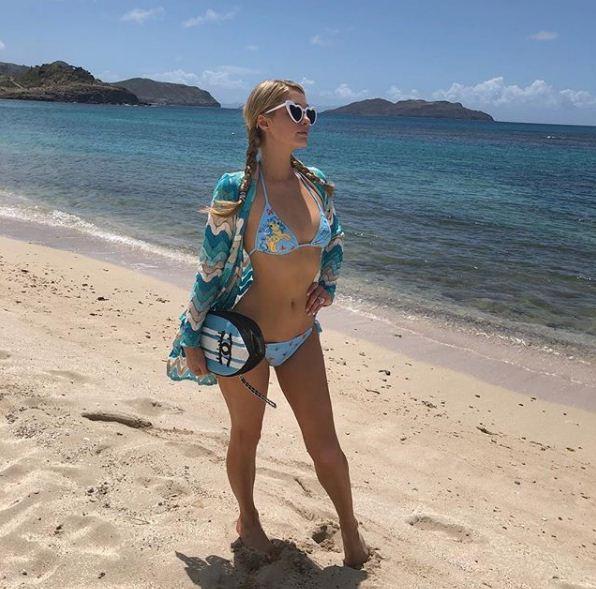 And lounging in the sand.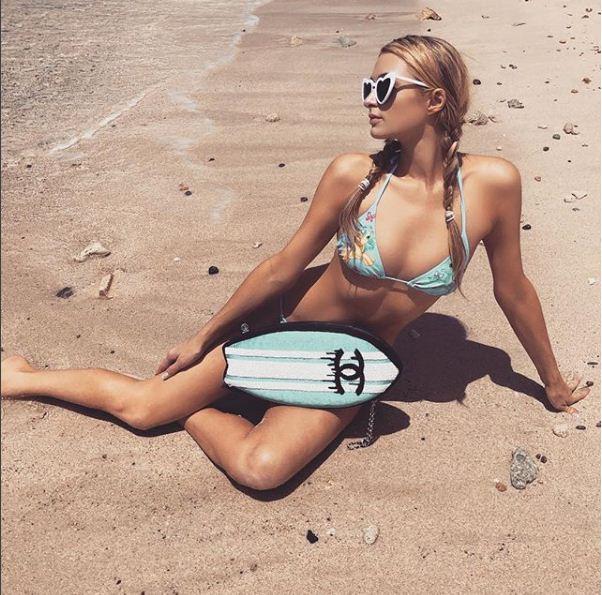 And she even showed off her blue chevron cover-up in one of the shots.
Paris's sister Nicky also wore a flirty swimsuit, sharing a photo of her pink ruffled strapless one-piece on Instagram with the hashtag "#TessaBarron2018."
Barron proposed to his soon-to-be-bride last September with gorgeous a pear-shaped diamond on a thin band.

"This year I get to marry the girl of my dreams ✨ I can't wait to spend the rest of my life with you my love," he wrote in a New Year's Instagram post.

Mom Kathy Hilton was equally as excited when PEOPLE caught up with her at Amazon's Golden Globes afterparty in early January. "It's going to be such a great year," Kathy told PEOPLE. "I have a new grandbaby, my son is engaged and now Paris!"
Also Read: Emma Stone wears sexy white bikini, hanging out with Jennifer Aniston's estranged husband Justin Theroux for a dip in France