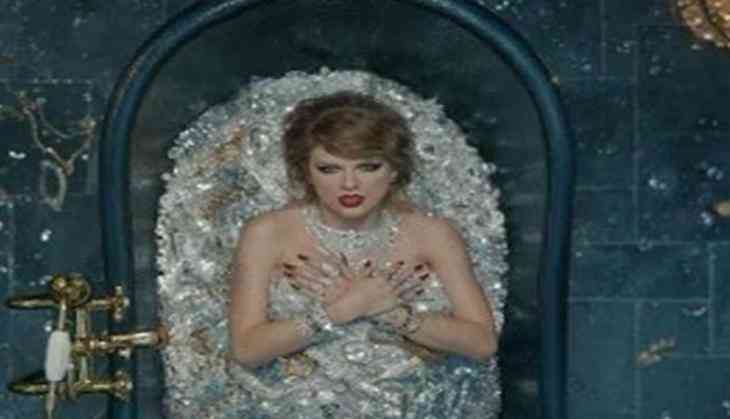 Recently, Taylor Swift made the internet go wild when she announced her new album and release her first solo after a break of two years 'Look what you made me do'.
In her song, Swift mentioned that 'the old Taylor cannot come to the phone right now, why? Because she is dead'. Well, the singer is not dead but she can not come to the phone because she might be busy in stalking her fans on social media sites.
The 'Love story' singer always loved to interact with her fans and recently the fans of 'Pop' singer freaked out because they find their ideal was lurking on their Instagram.
The 'I know you were trouble' fame had popped into the live streams of their fans and the 27-year-old also dedicated some time in chatting with their fans. Not only this, she also sends some direct messages to her fans.
From last few days, Taylor Swift has been keeping a low profile, not making an appearance in interviews. A fan of the singer also asked about the 10-minute version of 'All too well' and the singer had the best reply.
Taylor joined another fans Instagram livestream and said hi to some fans she recognised from lurking. pic.twitter.com/6om8Vc9cUO

— Taylor Swift Updates (@TSwiftPR) October 8, 2017
Taylor had a cute conversation with a fan on Instagram referencing cats and hitting follow limit on tumblr. pic.twitter.com/UypJ6PGLWm

— Taylor Swift Updates (@TSwiftPR) October 9, 2017
WTF HOW IS SHE CASUALLY JUST TALKING TO ME RN pic.twitter.com/Z2uwqkSeWI

— Zoe-Jordan (@taylorswift_zoe) October 9, 2017
Taylor freaks out over a fans cat lady t-shirt while watching her Instagram livestream earlier today. pic.twitter.com/7KmxNKJzYS

— Taylor Swift Updates (@TSwiftPR) October 8, 2017
IM CRYING SHE KNOWS ABOUT MY BOOK IM WRITING pic.twitter.com/laYoldug6M

— stormie!! (@protectingswift) October 8, 2017
TAYLOR SWIFT JOINED MY LIVESTREAM AND TOLD ME THE 10 MINUTE VERSION OF ALL TO WELL IS IN A DRAWER. pic.twitter.com/u6ZVw7agfP

— Dayton (@Hesotall_) October 8, 2017
Taylor Swift's next album is set to release on November.