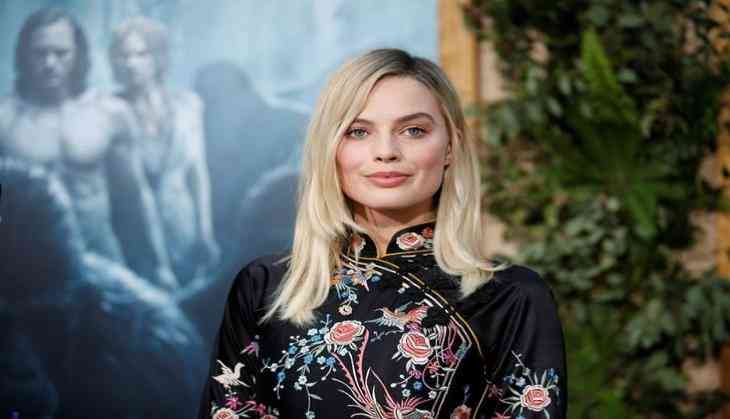 Margot Robbie, who will be next seen in 'Goodbye Christopher Robin,' has insisted that married life doesn't feel much different, but she is ''very grown up'' now.
The 'Suicide Squad' star, who married Tom Ackerley last year, has revealed that making their union official hasn't changed their relationship that much, reports Contactmusic.
While talking to a major publication, Robbie said, "My husband and I were roommates before we were even dating, so I'm kind of living with my roommate and it's awesome. We lived with a bunch of people and now we're just living [as] the two of us, so we feel very grown up now."
The 'Wolf of Wall Street' star also shared that she is really proud of how much young people adored her turn as Harley Quinn in 'Suicide Squad'.
"After 'Wolf of Wall Street', it was nice to know that people appreciated my work, but to have young kids now come up and say, 'I love Harley Quinn,' that's the coolest thing. Seeing a young girl on the subway reading a Harley Quinn comic. Yeah, it makes me so happy," noted Robbie.
Meanwhile, in a recent interview, Margot admitted she was worried she wasn't "sexy" enough to play Naomi in 'The Wolf of Wall Street'.
Robbie, who is currently preparing for her role as the disgraced skater Tonya Harding in biopic 'I, Tonya', feels that her role in the movie is much 'low-key'.
"The worse I looked the happier people were. Ironically, Tonya wasn't unattractive, she's just been marred with that story. Like Daphne, Tonya, right or wrong, is human," explained Robbie.
It should be noted that Margot Robbie will be seen in 'Goodbye Christopher Robin' alongside Domhnall Gleeson and Kelly Macdonald.
-ANI