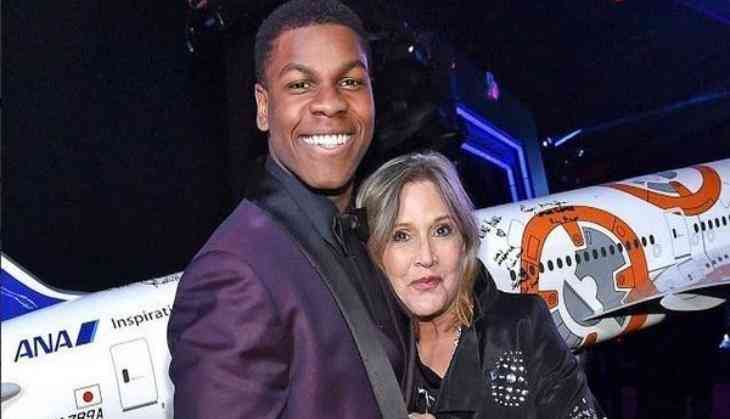 'Last Jedi' to send Carrie Fisher off 'in an amazing way'
It seems like Princess Leia will get a send off that she deserves.
According to The Hollywood Reporter, John Boyega, the star of 'Last Jedi' said his fellow Star Wars castmate and late friend, Carrie Fisher, will appear on screen for the final time in a perfect manner.
Boyega, while speaking in an interview, noted, "This movie, it sends her off in an amazing, amazing way. And she is still kept alive in this franchise. That's the beauty of it: She lives forever in a sense."
The actor said when he learned of Fisher's death last December, "It was a strange, strange feeling. I felt like everyone in the cast went silent for a bit after that."
He also said Leia and Finn have multiple scenes together in director Rian Johnson's Star Wars instalment.
"We worked together closely on this," he said.
Before Fisher's untimely death in December, Leia was expected to have a role in 2019's Episode IX. Lucasfilm president Kathleen Kennedy has since said The Last Jedi was not changed to address Fisher's death, and that Leia will not appear in Episode IX.
'The Last Jedi' is due out in theatres December 15.
-ANI