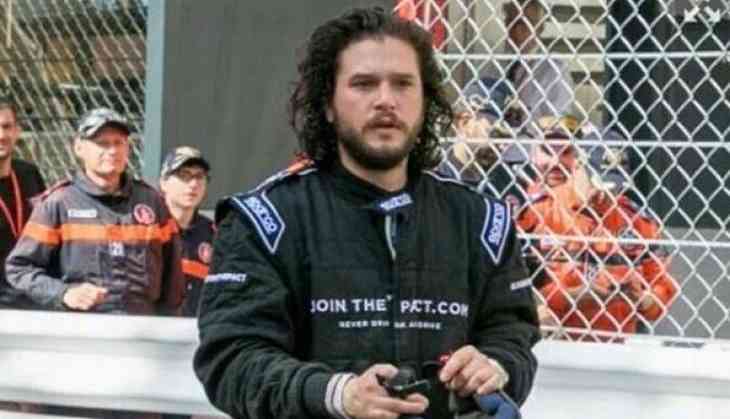 Game of Thrones co-stars Kit Harington and Rose Leslie revealed their wedding date this weekend. Currentlly, the reel life actor Jon Snow has headed to Monaco for the Grand Prix.

A lot of celebrities are in Monaco this weekend, including Bella Hadid, Harington turned up with some of his Game of Thrones co-stars. The actor didn't watch the action only, but he put on a helmet, and got into one of the cars himself.

Attending the Monaco Formula One Grand Prix in Monte Carlo on Sunday, Harington brought Liam Cunningham and Nikolaj Coster-Waldau along, too, making the trip look like a low-key bachelor party.
Also Read: Mariah Carey sells massive 35-Carat engagement ring worth $10 million from billionaire ex James Packer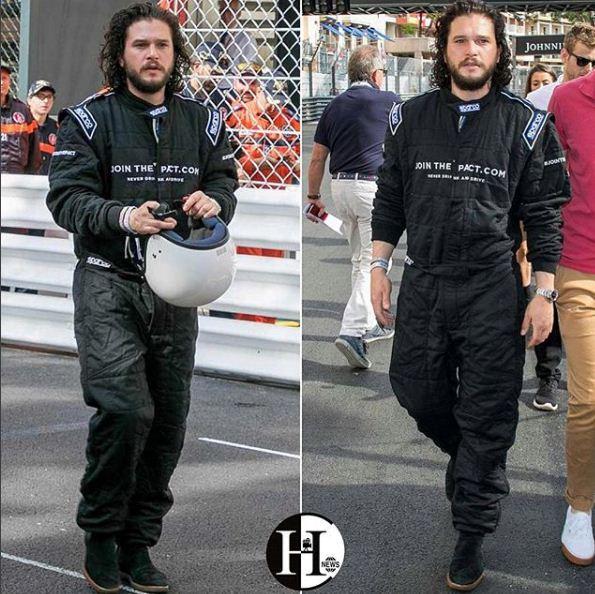 Harington and Coster-Waldau also posed with famous Finnish former professional racing driver, Mika Pauli Häkkinen, known as the Flying Finn:

The BBC reported that the "23 June date has been posted at the Huntly registration office in Aberdeenshire. The actress's father, councillor Seb Leslie, owns a castle in his West Garioch constituency." It's thought that the wedding will be taking place at the family's castle.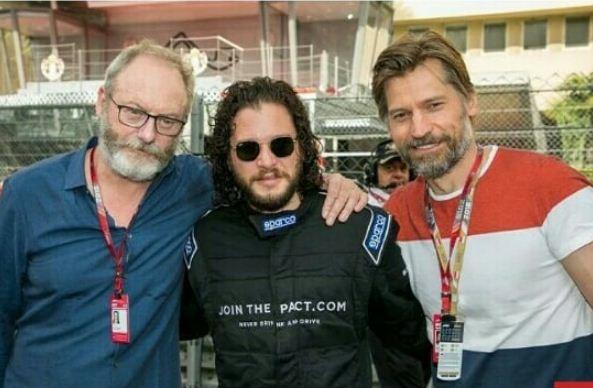 Harington and Leslie wedding will be a private affair, and it was also revealed that their wedding invitations featured special Jon Snow stamps on the envelopes. As they met on the set of Game of Thrones, it's obvious that their wedding features a few nods to the show that brought them together.
Also Read: Mariah Carey sells massive 35-Carat engagement ring worth $10 million from billionaire ex James Packer