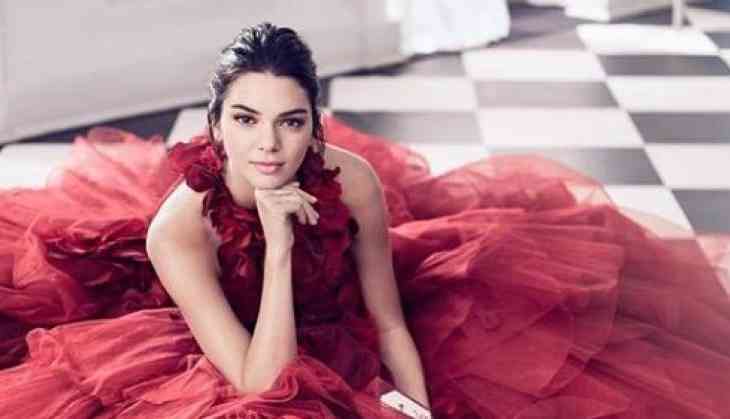 The Kardashian family never fails to amazes and they are a bunch of extroverts.

Kendall Jenner's Instagram story on Thursday night clearly explains that she doesn't shy from posting nude selfies. She shared a topless photo of herself.

The 22-year-old shared a sultry snap on Instagram as she took part in a photo shoot.

In the picture, shot on her phone into a mirror, Kendall wears a low-cut black one piece — so low-cut in fact it covers nothing of her exposed breasts.
Also Read: Bella Hadid posts nude beach photo on Instagram, with g-string and oversized straw hat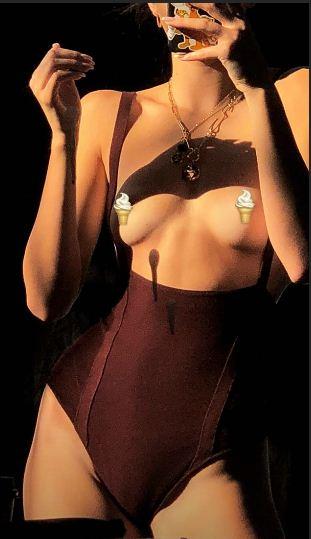 The only thing preserving the KUWTK star's modesty is two tiny ice-cream emojis.

She also wore two gold chains, her head has been cropped out.

The shoot appeared to be the brainchild of photographer Cass Bird.

On Monday, she was spotted making out with 18-year-old Anwar Hadid, little brother of Gigi and Bella Hadid.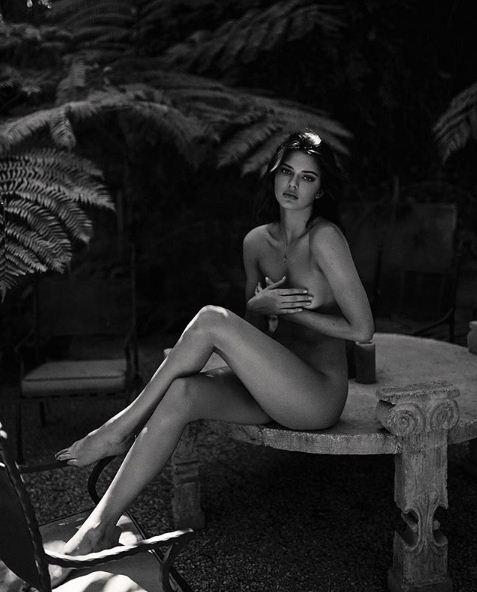 She was seen mounting the teenager at the CFDA after party held at Socialista in New York City.

A source subsequently told People however that it is nothing serious.

'Kendall is having fun. She doesn't want a serious relationship and is just enjoying being single.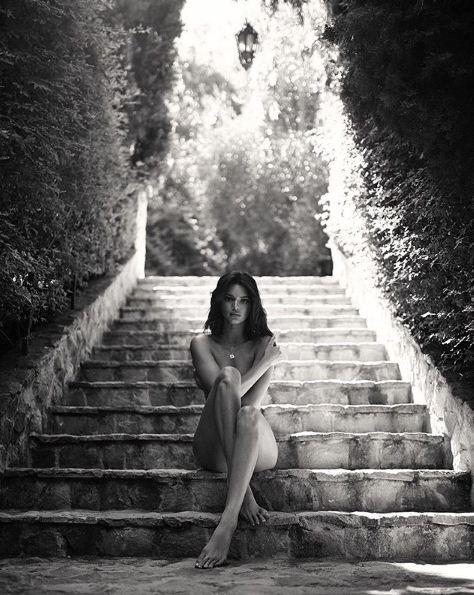 'She feels that whenever she has been serious about guys in the past, it's kind of a mess and doesn't work out. She invested time in the relationship with Blake Griffin. She isn't planning on doing the same right now, the insider said. 'She just wants to be happy

'Being single during the summer isn't a bad idea to her. She has many amazing friends and seems very excited about life in general.'
Also Read: Kendall Jenner spotted kissing and making out with Gigi and Bella Hadid's brother Anwar Hadid