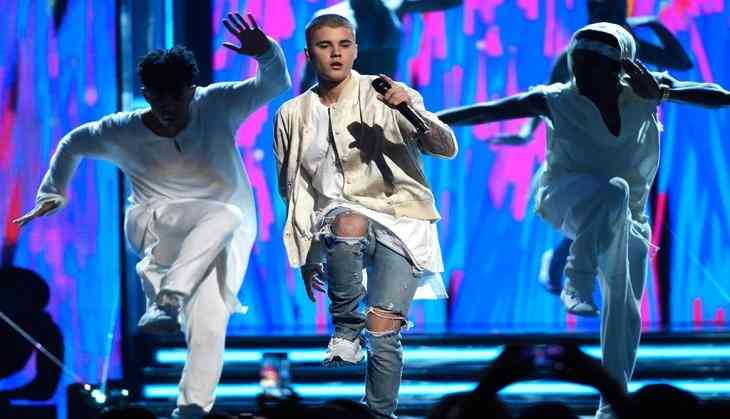 This is surely not a news that the Beliebers could even think of!
Justin Bieber has cancelled the remaining 14 dates of his 'Purpose World Tour,' reports E! Online.
The 14 dates included including concerts in Texas, Colorado, New Jersey and California. He also pulled the plug on shows scheduled in Japan, Singapore and the Philippines.
Terming the reason to be "unforeseen circumstances," a representative, in a statement said, "Justin Bieber will cancel the remainder of the Purpose World Tour concerts. Justin loves his fans and hates to disappoint them. He thanks his fans for the incredible experience of the Purpose World Tour over last 18 months."
The headline-making tour kicked off on 9 March 2016 in Canada.
The statement continued, "He is grateful and honored to have shared that experience with his cast and crew for over 150 successful shows across 6 continents during this run. However, after careful consideration, he has decided he will not be performing any further dates. Tickets will be refunded at point of purchase."
The announcement comes just days after the 'Sorry' singer was banned from performing in Beijing, China for "bad behaviour."
According to multiple reports and translations, a Chinese Belieber contacted the Beijing Municipal Bureau of Culture to inquire about why the singer has not had any shows scheduled in the Chinese capital.
"Justin Bieber is a gifted singer, but he is also a controversial young foreign singer," the bureau said in a statement shared online.
"In order to maintain order in the Chinese market and purify the Chinese performance environment, it is not suitable to bring in badly behaved entertainers," the statement continued. "We hope that as Justin Bieber matures, he can continue to improve his own words and actions, and truly become a singer beloved by the public."
-ANI