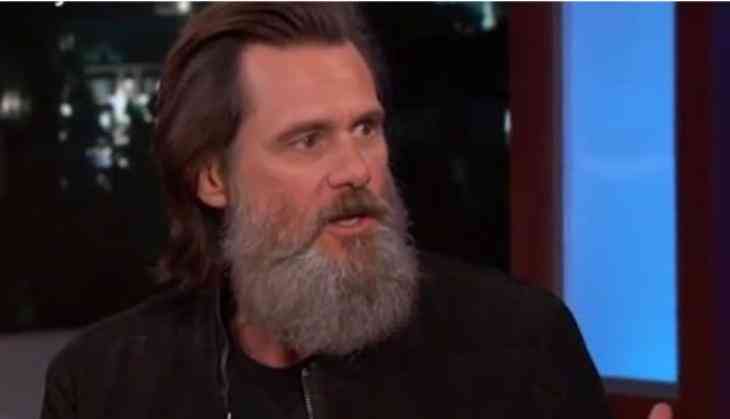 Jim Carrey feels his 'beard is a bigger star' than him (ANI)
Jim Carrey is back and is a different person now. The 55-year-old-actor recently walked onstage for his interview with talk show host Jimmy Kimmel and waited purposefully to sit down until people got 'tired' of applauding.
When asked about why he has his beard, the 'Dumb and Dumber To' star shared that everywhere he goes, people only talk about his beard.
The actor jokingly said, 'They can't really think about anything else. And wherever I show up, it becomes this story. It's a bigger star than me at this point. It has its own Twitter.'
In his trademark humour, he noted that people 'do not want to know why I am growing a beard, they want to know why am I growing a beard and still shaving my b***s.'
After the release of ' Dumb and Dumber To,' the actor was off the radar in the movie world.
When Jimmy asked about 'how's life?', he said, 'It's so beautiful, it really is. Especially when I'm absent from it.'
The 'Bruce Almighty' star shared that he feels different as a person now and he is not the same person that he used to be.
'Don't get me wrong - Jim Carrey is a great character and I was lucky to get the part. But, I don't think of that as me anymore. I used to be a guy who was experiencing the world, and now I feel like the world and the universe experiencing a guy,' he noted.
-ANI