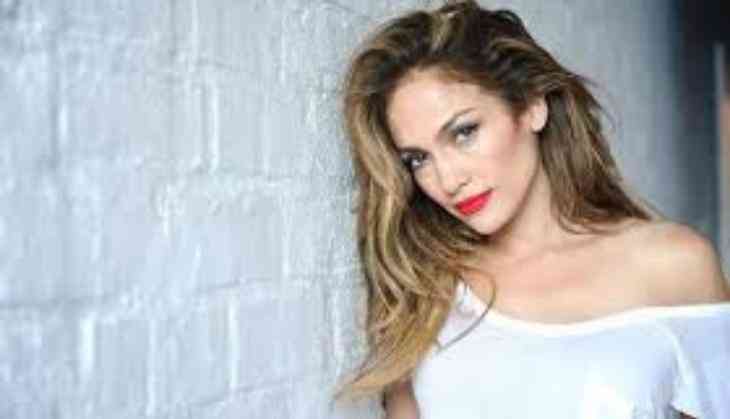 Jennifer Lopez is all set to take her fans on a fun ride with her new song now, "Ni Tu Ni Yo".
The song seems to be a creation, inspired by Lopez's personal love life.
According to Entertainment Weekly, Lopez gave a treat to her fans with the release of her much awaited Spanish single, "Ni Tu Ni Yo".
The song features the Cuban Reggaeton group, Gente de Zona. The Spanish title 'Ni Tu Ni Yo' means, 'Not You, Not Me', which according to Lopez signifies the true meaning of love with its unexpected arrival in a person's life, "It's one of those things that when love comes, it just comes, it doesn't announce itself, and then it just takes over".
However, the question remains, is this song inspired by J. Lo's relationship with her ex-husband Marc Anthony or this song is an inspiration from her present love life, which she shares with boyfriend Alex Rodriguez?
Soon after the release, the song was hitting the billboard charts. Showing immense gratitude, the World of Dance judge thanked her fans and posted on Instagram, "Sooo happy you guys love the song as much as I do!!"
The music video for the upbeat summer smash single will be released on Telemundo on July 10; though, the track is available on streaming services.
Lopez also tweeted, "Are you dancing to #NiTuNiYo?!? Tell me about it!" Although, the song received positive response on social media and elsewhere, but the performance created a little disappointment among the fans, as J. Lo's American flag outfit seemed objectionable to few.
Are you dancing to #NiTuNiYo?!? Tell me about it!

— Jennifer Lopez (@JLo) July 5, 2017
Earlier this year, 'I ain't your mama' star released her first Spanish single "Mirate" at the Billboard Latin Music Awards in April. " Ni Tu Ni Yo" her second Spanish jam is expected to be a bigger hit!
-ANI