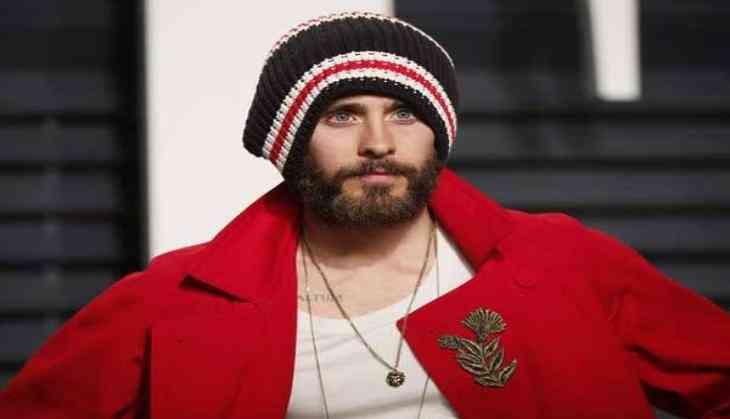 It seems like Jared Leto is all set to draw some blood in Sony Pictures` upcoming movie.
According to The Hollywood Reporter, Sony Pictures is courting Jared Leto to star in 'Bloodshot', an adaptation of the comic from Valiant Entertainment.
The 'Blade Runner 2049' star has been offered to play the title character, but dealmaking has yet to begin, according to sources.
Dave Wilson is attached to direct the sci-fi/action feature project, which would be produced by Neal H. Moritz and Toby Jaffe through their Original Film banner.
Described as being, in part, a crime-oriented Frankenstein thriller, the story centers on a mob killer named Angelo Mortalli who enters a witness protection program. When he is betrayed by a handler, he becomes part of a secret experiment to create the ultimate killing machine.
His memories are erased and he is injected with microscopic computers called nanites. Now an unstoppable force, he tries to rediscover who he was while battling both the mob and the police.
Jason Kothari and Dinesh Shamdasani of Valiant are executive producing.
' Bloodshot' is part of Sony's attempt to create a cinematic universe out of the various Valiant IP.
-ANI