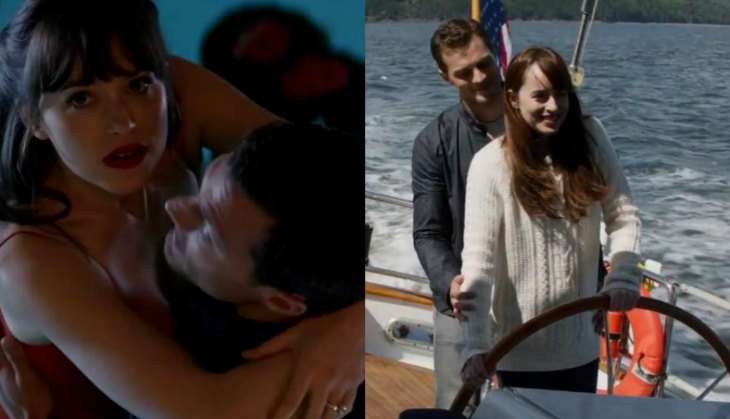 This Valentine's Day the world will be treated to more than just red and pink hearts. You'll also get an unhealthy dose of two nymphomaniacs in love.
Following closely on the heels of the teaser, Fifty Shades Darker has dropped its first trailer and and to answer James Dornan's question, yes, we are a teeny bit intrigued.
Whether or not the film manages to impress its audiences more than the series ever could remains to be seen, but the trailer does seem pretty interesting. If you ignore the near-constant lovemaking that is.
The masquerade masks we saw in the teaser, lead us to a ball and the ball leads our first look of the dreaded Elena Lincoln. Enacted by Kim Basinger, Elena has a tumultuous history with Grey - having seduced him at 15 and introduced him to BDSM. Creepy does not cover it.
Lincoln isn't the only one stalking the two, however. Ghosts of girlfriends past continue to haunt the star-crossed lovers throughout.
Watch: