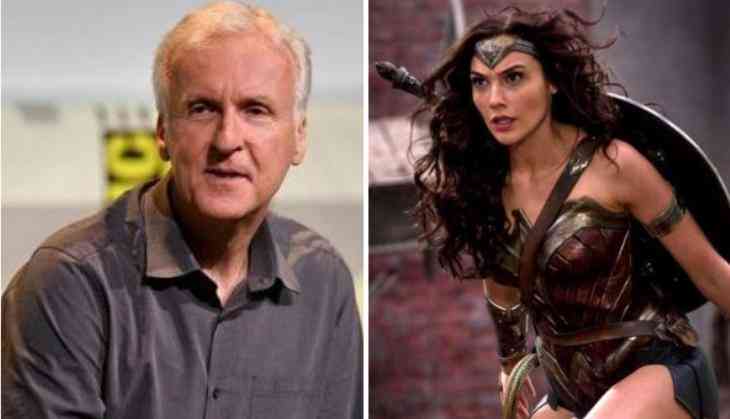 James Cameron calls 'Wonder Woman' a step backwards for Hollywood
'Wonder Woman' took the world by storm this summer and received acclaim for all the right reasons.
But, it seems like the movie failed to impress one guy, who has always written some of Hollywood's strongest female protagonists - James Cameron.
According to The Guardian, the 'Avatar' helmer called the standalone female superhero film "a step backwards" for Hollywood.
When asked what did he think of the excitement over 'Wonder Woman,' he said, "All of the self-congratulatory back-patting Hollywood's been doing over Wonder Woman has been so misguided. She's an objectified icon, and it's just male Hollywood doing the same old thing! I'm not saying I didn't like the movie but, to me, it's a step backwards."
The director also pointed towards 'Terminator' and ' Terminator 2: Judgement' Day character Sarah Connor, played by Linda Hamilton, as to what female protagonist could be.
"Sarah Connor was not a beauty icon. She was strong, she was troubled, she was a terrible mother, and she earned the respect of the audience through pure grit. And to me, [the benefit of characters like Sarah] is so obvious. I mean, half the audience is female," noted Cameron.
The writer-director-producer has been married five times and his previous wives include Hamilton, as well as Oscar-winning filmmaker Kathryn Bigelow.
The director shared, "Being attracted to strong independent women has the downside that they're strong independent women, they inherently don't need you! Fortunately, I'm married now to a strong independent woman who does believe she needs me."
' Wonder Woman', which starred Gal Gadot as the superhero and was directed by Patty Jenkins, turned out to be a huge success for Warner Bros as the movie became the highest-grossing live-action film ever by a female helmer.
The movie has earned over USD 800 million on global box-office.
On the work front, Cameron is currently busy in plotting four sequels to ' Avatar'. The first, currently untitled sequel, will hit theatres on December 18, 2020, while the rest will be released on December 17, 2021, December 20, 2024, and December 19, 2025.
-ANI