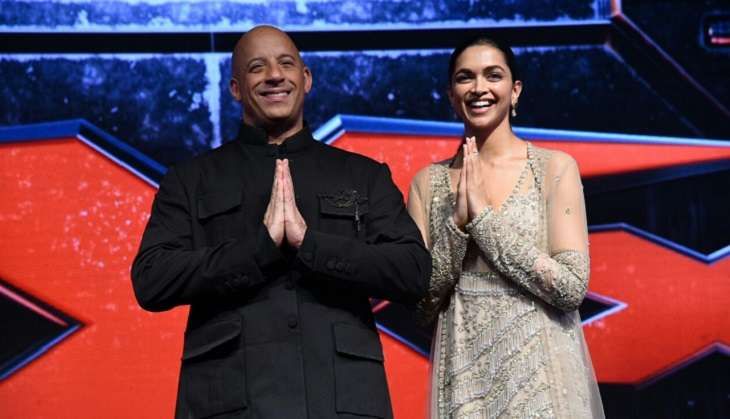 Hollywood star Vin Diesel landed in India for the promotions of his upcoming Hollywood franchise, xXx: The Return of Xander Cage that stars Deepika Padukone in a pivotal role.
The actor while interacting with the media at a press conference in Mumbai revealed that visiting India and interacting with people here is a dream come true.
"I have never seen as reception entering a country like I saw thing morning while getting out of the plane. The music, the culture and the fact that people are so happy to celebrate their culture is a beautiful thing, so much so that when I came to the hotel and started looking at the pictures, I was like 'Vin you are smiling too much'. I thought people here would think that I always walk around with a smile. It was a wonderful reception and it was a dream come true by making a visit to India. This visit is something that I would always cherish," said Vin.
Diesel's last release, Fast and Furious 7 broke several records at the Box-Office. When asked if he was aware about the feat, he said,
"I wasn't aware that my last film (Fast and Furious 7) was the biggest opener at the box office in India. It is good to know that it did so well and I hope that trend carries on with this special franchise that I am proud of. Thank you for letting me know about the last film."
xXx: The Return of Xander Cage releases in India a week prior to others countries in the globe.