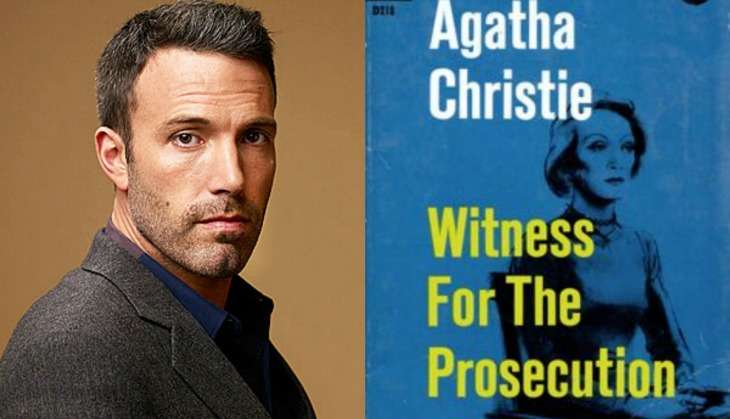 If reports, and our good luck is to be believed, Ben Affleck is gearing up for the adaptation of Agatha Christie's short story Witness for the Prosecution.
The story is a courtroom drama which revolves around the trial of a man accused of murder. The main protagonists of the story are Sir Wilfrid Robarts, a barrister fighting to prove Leonard Vole innocent of the murder of a widow who has left him the principal beneficiary of her will.
Affleck will reportedly direct as well as star in the film, which will be produced by 21st Century Fox. Also in talks to co-produce are Jennifer Todd, Matt Damon and Agatha Christie's estate, reported Ace Showbiz.
Witness for the Prosecution has been adapted for the silver screen in 1957, had received critical acclaim, and six Oscar nominations. Ben's version of the story has taken on Christopher Keyser as the script-writer.
Hopes are up and the hype surrounding this news is already major considering the last Affleck-directed film the audience has seen, Argo, received an Oscar for Best Picture.
His next directorial project, Live by Night, is due on 13 January, 2017. He will also be seen in The Accountant and reprise his role as Batman in Justice League.
--
With inputs from PTI
--Edited by Abha Srivastava