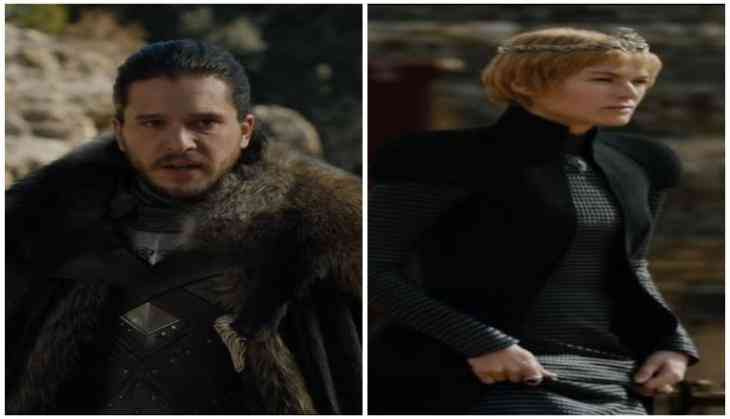 GOT season 7 finale title revealed (ANI)
'GOT' fans, we have some good news for you.
HBO has finally revealed the title of the final episode of 'Game of Thrones' Season Seven and it is surely going to make the ardent fans of the show go into a frenzy.
According to Entertainment Weekly, the finale episode will be called 'The Dragon and the Wolf" and is all set to be the longest ever episode in the show's history with a runtime of 79 minutes and 43 seconds.
The second longest, by the way, was this week's 'Beyond the Wall,' which just edged out last year's finale for the record.
Social media freaked out after the revelation as that could apply not only to Jon and Daenerys, but also to Rhaegar and Lyanna.
Some fans were quick to point out the title might reveal that this will be the episode where Jon Snow finally learns that he is both a Stark and Targaryen.
The teaser trailer for the upcoming episode shows Jon, Daenerys and almost every main character that's still alive meeting for an armistice.
Characters at the meeting include Cersei Lannister, Missandei, Jon Snow, Theon Greyjoy, Ser Davos, Tyrion Lannister, Brienne of Tarth, Jaime Lannister, and others.
The season finale of 'Game of Thrones' airs on HBO this Sunday.
-ANI