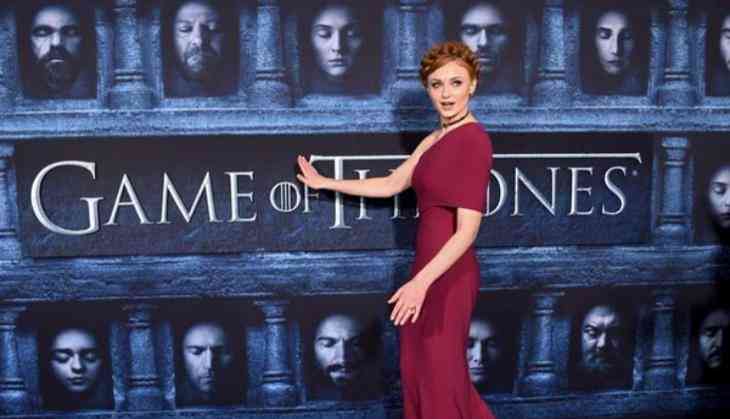 'Game of Thrones' gave me sex education: Sophie Turner (ANI)
Sophie Turner was just 13 when she joined 'Game of Thrones,' which is best known for his epic battle scenes, intriguing drama and infamous sex scenes.
According to E! Online, Turner---who has played Sansa Stark on the show since 2011---says the HBO's fantasy series helped her get some serious sex education in her early teens.
She said, "The first time I found out about oral sex was reading the Game of Thrones script. I was 13. Wow! People do that? That's fascinating. I guess that was my sex education. Being on Game of Thrones."
Turner also talked about how social media has negatively affected her and what she does to be healthy now.
"It's written into contracts that in order to promote projects, you have to have social media. So it would be torturous because I would have to post images. And the social media team at my agency would be like, 'You have to post every day to keep those followers!' It was mad. And I would do it. And then I'd obsess over it after I read the first negative comment," she shared
It should be noted that Sophie Turner will be back as Sansa Stark on ' Game of Thrones' season seven, which will premiere on HBO on July 16.
-ANI