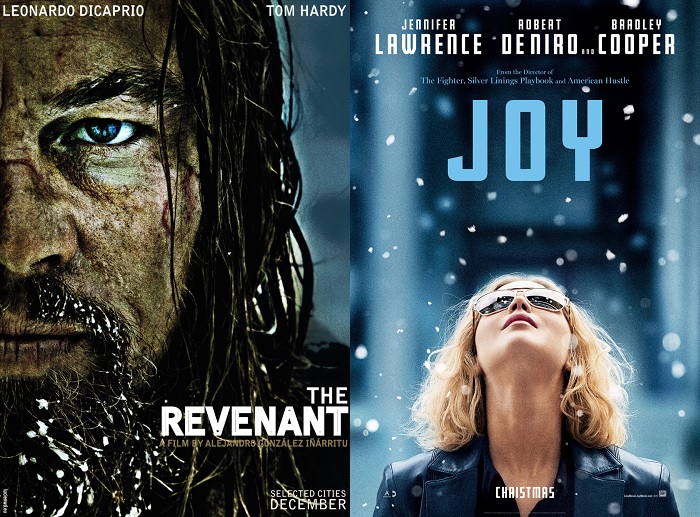 Fox Star Studios confirmed that Golden Globe award-winning films Joy and The Revenant will hit Indian theatres on 22 January and 26 February, respectively.
The David O Russell-directed Joy won Jennifer Lawrence the best actress award for the title role. Joy is the story of a woman who rose to become founder and matriarch of a powerful family business dynasty.
The Revenant, directed by Alejandro Gonzalez Inarritu, bagged three Globes for best picture, best actor and best director.
The film, which stars Leonardo DiCaprio, tells the tale of a frontiersman on a fur trading expedition in the 1820's. He is mauled by a bear and left for dead by his own team, but he fights for his survival.
-- IANS