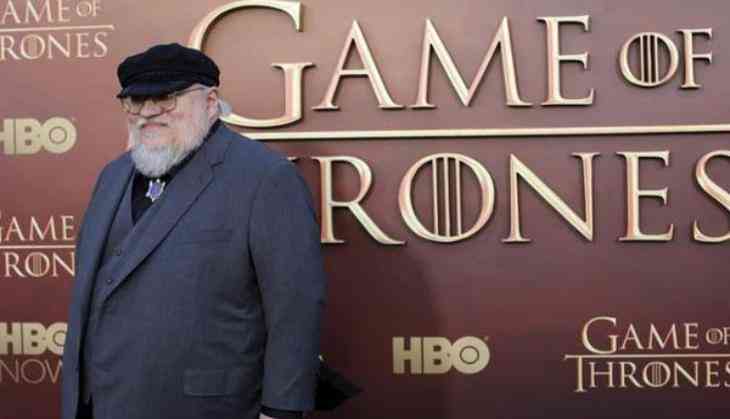 Fifth 'GOT' successor show in works at HBO (ANI)
George RR Martin is in no mood to stop at all. First it was announced that HBO and Martin are planning to work on four spin-off series for the 'GOT,' but now it has been learnt that there's another writer working on a fifth potential off-shoot of the beloved fantasy drama, according to The Hollywood Reporter.
The 68-year-old-author took to his blog and wrote, 'We had four scripts in development when I arrived in L.A. last week, but by the time I left we had five.'
Martin also clarified that he doesn't see any subsequent 'Game of Thrones' series as a 'spinoff,' going so far as to note that he doesn't like the term and refers instead to them as 'successor shows.'
The author also believes that not all five of the ideas will move forward.
'I do think it's very unlikely that we'll be getting four (or five) series.At least not immediately. What we do have here is an order for four - now five - pilot scripts. How many pilots will be filmed, and how many series might come out of that, remains to be seen. (If we do get five series on the air, I might have to change my name to Dick Direwolf),' wrote the Emmy winner.
HBO announced on May 4 that there are four separate ideas being worked on by four different writers - Max Borenstein, Jane Goldman, Brian Helgeland and Carly Wray, with Martin connected to two of them.
'Game of Thrones' showrunners Dan Weiss and David Benioff are not currently attached to write on any of the four series.
The duo and Martin as well will serve as executive producers on any of the four takes that move forward. The much-awaited seventh season of 'GOT' will come out on July 16th.
-ANI