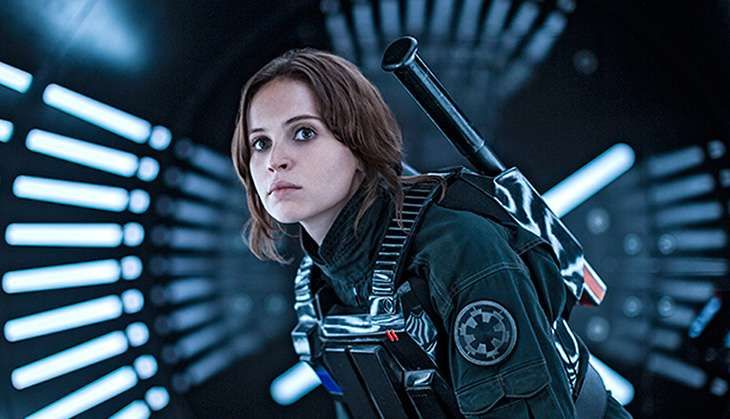 On the first weekend of its opening, Gareth Edwards' Rogue One: A Star Wars Story has taken those who rooted for #DumpStarWars for an epic ride. Down the slope, we might add. The standalone spin-off raked in a whopping $290.5 million globally.
According to box office analyst Exhibitor Relations, North America accounted for about half of the total, making $155 million, 16.8 million pounds at the UK box office and is yet to open in China and South Korea, reports BBC.
On record, the film has the second-best December opening weekend in Canada, and both the UK and the US, after Star Wars: The Force Awakens which took $248 million in North America on its debut last year.
Based on the success of Rogue One and The Force Awakens, analyst Paul Dergarabedian said, "The next film in the Star Wars saga has the potential to claim the title as the biggest movie of all time."
However, the title is still held by James Cameron's Avatar that made almost $2.8 billion in 2009, followed by Titanic with $2.2 billion in 1997.
Rogue One stars Felicity Jones, Diego Luna, Donnie Yen and Riz Ahmed, alongside Forest Whitaker, the first standalone chapter of the Star Wars saga. The film is set shortly before the events of the original 1977 film and tells the story of Rebel Alliance fighters trying to steal plans for the Empire's feared Death Star.
Seen it yet?
---
With inputs from ANI