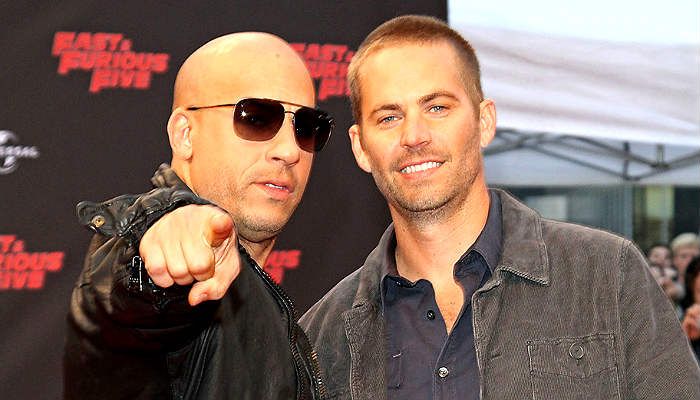 Vin Diesel has confirmed three more movies of the ' Fast and Furious' franchise, but confessed that he wanted more time to mourn best friend Paul Walker's death.
In an interview with Jonathan Ross, the 48-year-old actor revealed that eighth installment of the movie series will be filmed in New York and said that he was initially going to take a year off after the experience of Furious 7, adding that he was ready to go and deal with it and mourn alone, The Mirror reports.
Diesel said that he was dealing with mourning the loss of someone very significant to him, adding "I found myself trying to mask it."
Also read: Paul Walker's 42nd birthday: This video will definitely make you miss him
Here's a clip of the video:
Earlier, he was left heartbroken when Paul Walker was tragically killed in a car crash back in 2013.
-- ANI