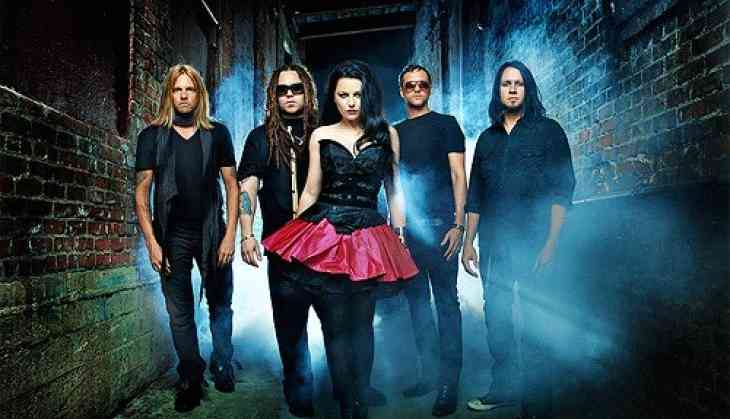 American rock band Evanescence is coming back as the frontwoman Amy Lee reveals the band is working on their third studio album. It is expected to be the first record of all-original material from the band in about eight years.
"The plan is for us to work on a new album next," Lee said in an interview with Detroit's WRIF 101.1 FM. "We don't have a timeline going on right now — we've been focused on [the Synthesis] tour and this whole crazy massive thing we've been doing. But, yeah, that's totally the plan. You will hear from us."
However, Lee didn't offer any clues about the musical or lyrical direction of the new album, but she confirmed that she has a collection of ideas to work from. "I've got a nice little pile that's been building up over the years," she told the station.
The last Evanescence album, 2017's Synthesis, consisted of a couple new songs and re-workings of some of the band's greatest hits.
The Evanescence band members are main vocalist Amy Lee, Will Hunt handles the drum, Troy McLawhorn on lead guitar and also handles vocals, bassist Tim McCord, and guitarist/background vocalist Jen Majura -- are currently on the "Synthesis Live" tour to support the record.
Dates run through September 8 in Ridgefield, Wash. Lindsey Stirling is co-headlining the shows.
Relatively unknown in metal circles until recently, Stirling is a violinist, dancer and YouTube star who performs on the Synthesis track "Hi-Lo."
To date, Stirling has four releases and has performed on Dancing With the Stars.' She debuted in 2012 with her self-titled album and her most recent release is 2017's Warmer in the Winter.
Read More On Catch: