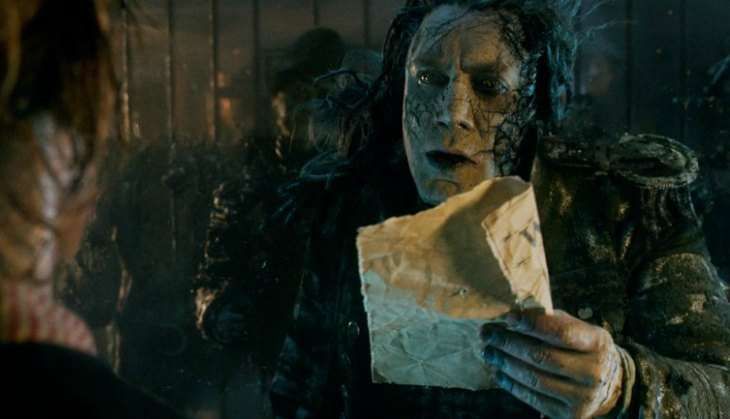 The first teaser trailer of Walt Disney's Pirates of the Caribbean: Dead Men Tell No Tales has dropped, much to the excitement of Captain Jack Sparrow's fans.
Here's what we know after watching it:
1) An army of dead men led by Captain Salazar have escaped Devil's Triangle
2) The army is looking for every pirate alive - to kill them and add to their army's numbers
3) Obviously, they're desperately looking for the elusive Jack Sparrow
The teaser trailer unfortunately does not give us a glimpse of everybody's favourite pirate but it does set the tone of the film. Which is the exact same tone of every Pirates of the Caribbean film ever made - there are people looking for Sparrow. From the creepy Davy Jones to the ghastly Salazar, Sparrow cannot seem to catch a break.
Directed by Espen Sandberg and Joachim Ronning, the cast includes Johnny Depp, Orlando Bloom, Geoffrey Rush, Javier Bardem, and Brenton Thwaites. Safe to assume that we're going to miss Keira Knightley.
The film will come out in 2017.
Watch: