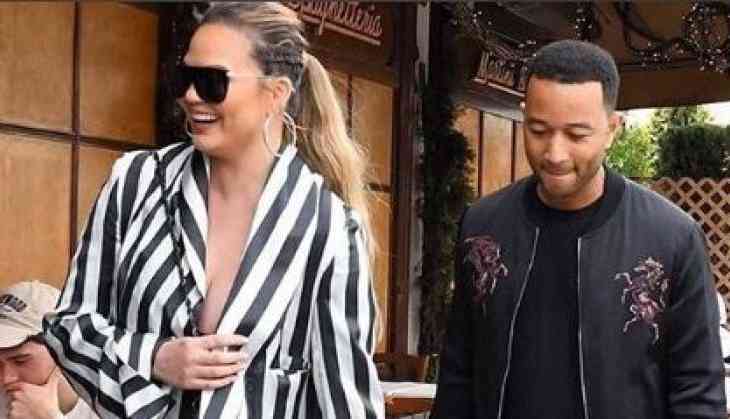 John Legend, American singer-actor and his wife Chrissy Teigen gave birth to their second child Miles Theodore Stephens two weeks ago.

The couple was seen out for a stylish outing with 2-year-old daughter Luna yesterday. They were heading to Beverly Hills (possibly for some spaghetti, according to the sign behind them), the trio looked incredibly chic for some quality family bonding.

Chrissy Teigen, mastered the art of post-maternity style as she wore a floor-length striped satin jacket, oversize hoop earrings, and a braided ponytail. Complementing her look, John Legend went for an all-black ensemble in a satin bomber jacket.
Also Read: Chrissy Teigen and John Legend shares name and first photo of their baby boy on Instagram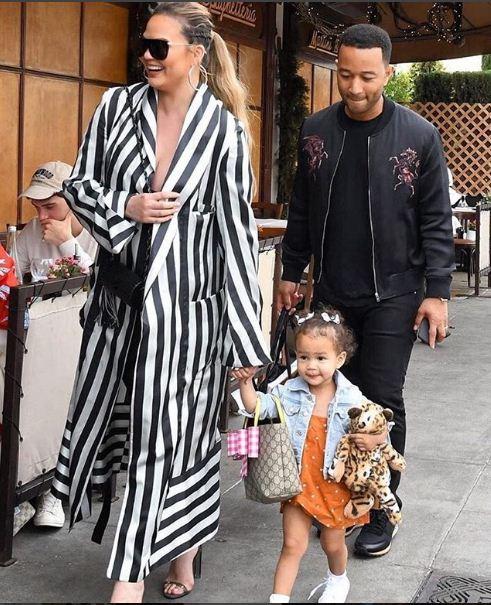 But the real star of the family is Luna Stephens. She wore an orange polka dot sundress, denim jacket, and white sneakers for her day out with mom and dad. To accessorize, she wore the cutest white bows in her adorable double bun hairstyle and carried a Gucci handbag on one arm and a leopard stuffed animal.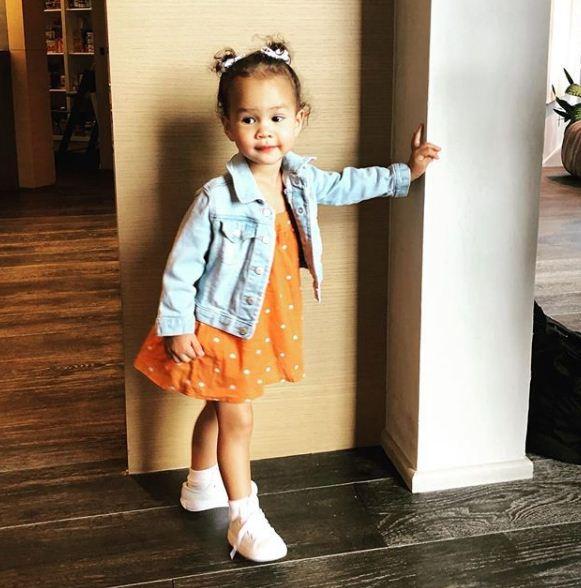 Teigen also posted to her Instagram to share another photo of Luna's outfit—and she's posing.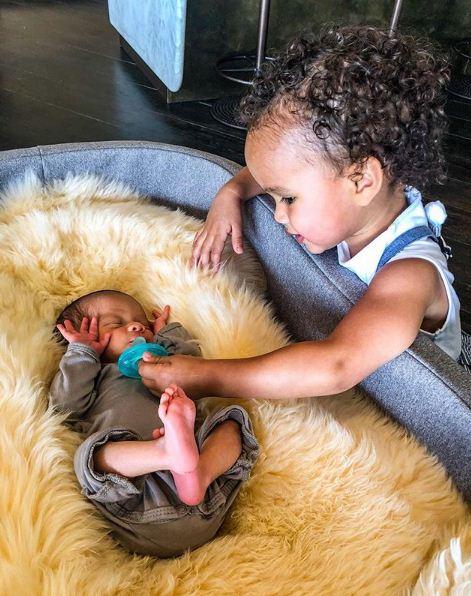 The newborn Miles obviously didn't join his family for a day out just yet, we did get a sneak-peek at Luna helping out with the baby at home. In a sweet photo posted by Teigen, the new big sister offers her baby brother his pacifier as he takes a nap.
Also Read: John Legend narrates how his daughter Luna said "Beyonce" and who bit Beyonce; watch video