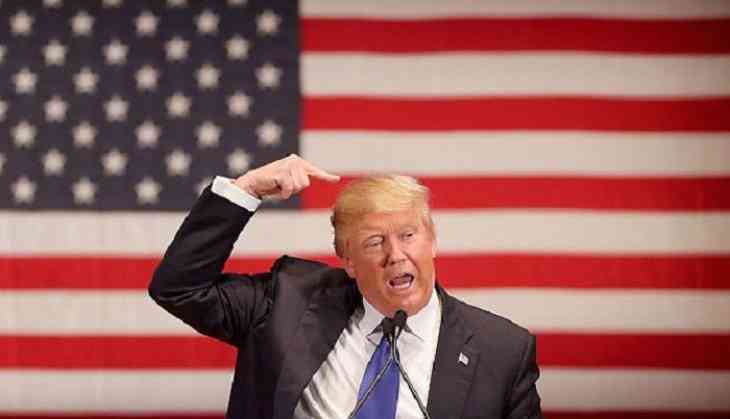 Comedy Central announces Donald Trump parody show
Comedy Central has announced a new weekly late-night series 'The President Show' starring Anthony Atamanuik as Donald Trump.
Atamanuik, a noted Trump impersonator, will play the President, who will host his desk segments, comedy bits and guest interviews from the Oval Office, reported The New York Times.
Starting on April 27, it is scheduled to air on Thursday nights after 'The Daily Show with Trevor Noah'.
'Laughing at the President is a proud American tradition and we hope not to disappoint anyone in that department. I'd just like to thank Comedy Central for giving us this platform to speak truth to power and if we're lucky, end up in prison,' Atamanuik said.
While, the network added, 'In the world of 'The President Show', Trump is bypassing the crooked media by hosting a late-night show direct from the Oval Office.
'No unfair questions from reporters, no awkward photo ops with German ladies, and no bedtimes. Just a fun show where he can put his unique Trumpian spin on such late-night staples as desk segments, field pieces, and guest interviews.'
-PTI