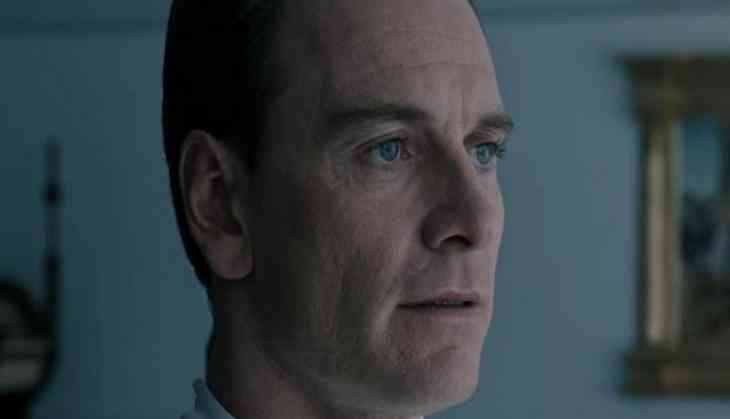 China censors Michael Fassbender's 'gay' kiss from 'Alien: Covenant'
People of China are not new to significant cuts from R-rated Hollywood movies.
Earlier this year, Chinese censor board cut eight minutes of footage from Hugh Jackman-starrer 'Logan' and 14 minutes off from 'Resident Evil: The Final Chapter'.
However, according to Hollywood Reporter, Ridley Scott's 'Alien: Covenant' also had to face the same situation as a total of six minutes have reportedly been cut from 'Alien: Covenant' for the Chinese release.
In the cases of 'Logan' and 'Resident Evil,' the offending material was the movies' most graphic violence and gore.
But, in this case not just bloodshed but Michael Fassbender's gay kiss (with himself) has also been removed.
Fassbender played an android named David in the 2012 film 'Prometheus' and reprises the role in the new Alien film. He also plays a new android, Walter, who shares a sensual kiss with David.
Local moviegoers were quick to pick up on the missing Doppelganger gay moment, which takes place late in the film between the two cyborgs Walter and David, both played by Fassbender.
"For the other missing parts, you don't notice or know when it happens, but you can really feel something is missing where the gay kiss is supposed to be," said Yu, a 26-year-old assistant at an advertising agency in Shanghai who saw the movie Saturday night with friends.
Many people who watched the movie believed that the removal of that kiss was much more jarring than various cuts in the movie.
China's stance on gay content has been inconsistent over the years. Multiple Oscar-winner 'Brokeback Mountain' (2005) was denied a release, despite director Ang Lee's star status in the country.
And yet, the widely discussed "gay moment" in Disney's live-action 'Beauty and the Beast' was allowed to run uncensored in cinemas earlier this year.
-ANI