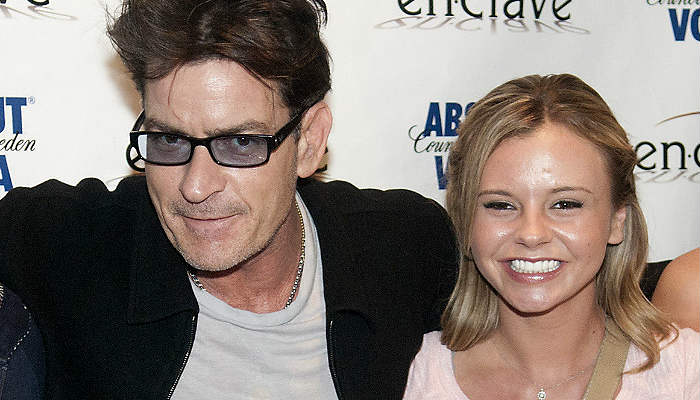 Hollywood actor Charlie Sheen's former girlfriend and adult film star Bree Olson says the actor put her life "at risk" by not telling her he is HIV-positive.
Sheen, 50, last week revealed he was diagnosed as HIV-positive "roughly four years ago" in late 2011.
But Olson claims he was showing symptoms of HIV -- including weight loss -- when they romped early that year. She says he should "face the consequences" at a court in the US where exposing others to HIV is a crime, reports dailystar.co.uk.
"He put my life in jeopardy. Whether he knew the entire time or found out after we split up... Either way, he's putting my life at risk," Olson told The Sun newspaper.x
Also read: Charlie Sheen's open letter: Read his revelations about sex, drugs and HIV
-- IANS