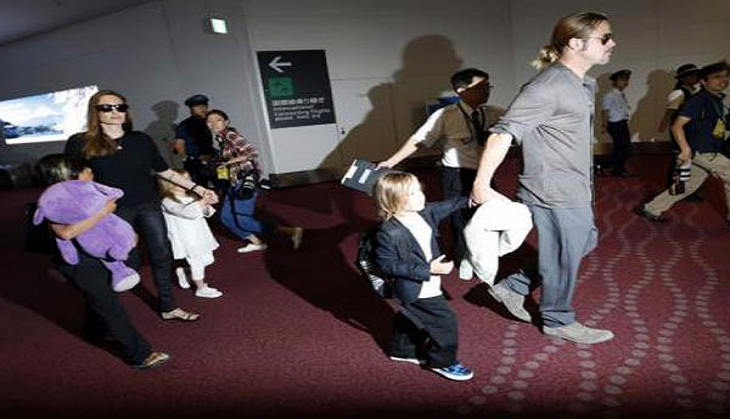 In a tell-all interview, Brad Pitt opened up, for the first time about his much controversial divorce with Angelina Jolie and said he will not let things get ugly in the court over their six children.
During a candid conversation with GQ Style, Pitt revealed, "I just refuse. And fortunately my partner in this agrees. It's just very, very jarring for the kids, to suddenly have their family ripped apart."
The superstar couple shocked their fans in September 2016, when Jolie filed for divorce from the ' Fury' star after two years of marriage and more than ten years of togetherness.
The 53-year-old further told the magazine he had quit drinking and was undergoing therapy to initiate this next chapter of his life.
"I just started therapy. I love it. I love it. I went through two therapists to get to the right one."
The ' Allied' star said he doesn't want any ill will between him and Jolie.
"I see it happen to friends," he said. "I see where the one spouse literally can't tell their own part in it, and is still competing with the other in some way and wants to destroy them and needs vindication by destruction, and just wasting years on that hatred. I don't want to live that way."
As for the movie business, "I don't really think of myself much as an actor anymore. It takes up so little of my year and my focus. Film feels like a cheap pass for me, as a way to get at those hard feelings. It doesn't work anymore, especially being a dad."
Pitt's latest movie, ' War Machine', a satirical look at the US war in Afghanistan, is due for release on May 26.
-ANI