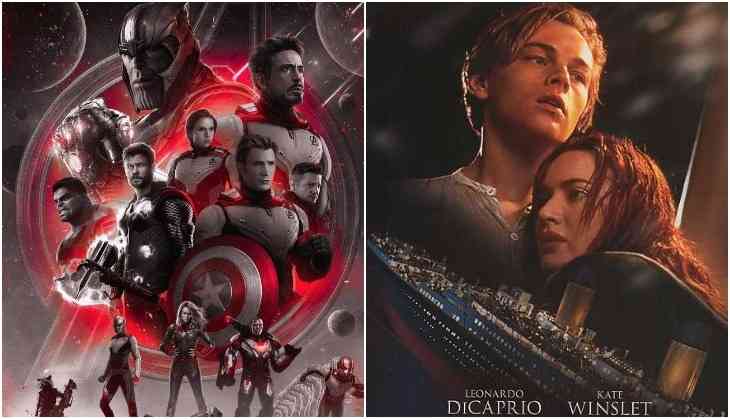 It looks like that Marvel Studios claim of world biggest's film ever is going to be proved with Avengers Endgame. The film is doing amazing at the global box office and the film has become the second highest grossing film ever in just 11 days. The film has broken the record of James Cameron directorial Titanic that released in 1997.
The record has broken even after collecting both the original version release and Titanic 3D release, $2.187 billion. Now with the strong box office collection, Avengers Endgame has made around $2.188 billion. The interesting thing is that Avengers Endgame is just $600 million behind the highest grossing film ever Avatar. Avatar made $2.788 billion at the global box office in its entire run. However, Avengers Endgame has now entered $600 million marks at the US box office.
#BREAKING : #AvengersEndgame 's WW gross surpasses #Titanic and becomes All-time No.2 Movie at the Global Box office.. Jus behind #Avatar

— Ramesh Bala (@rameshlaus) May 5, 2019
With this, it also becomes the 9th highest grossing film in Us, right behind Star Wars: The Last Jedi's $620.1 million. In the end, Avengers Endgame is expected to beat Avatar's box office record of $760.5 million. The collection of Avenger Endgame in the countries are amazing and after the US, China has been the most collecting business for Avengers Endgame.
China: $575 million
UK: $89.9 million
Korea: $82.1 million
Mexico: $61.6 million
Brazil: $56.3 million
India: $51.8 million
Germany: $47.4 million
Australia: $46.2 million
France: $43.1 million
Japan: $34.4 million
Russia: $32.6 million (7 days)
Indonesia: $30.9 million
Italy: $29.0 million
Philippines: $28.7 million
Spain: $24.9 million
Hong Kong: $23.1 million
Taiwan: $22.5 million
Thailand: $22.5 million
The interesting thing is that Avatar took around 47 days to a collection that much amount at the box office, but Avengers Endgame has just taken 11 days. If we see this then Avengers Endgame is no doubt the biggest film ever in world history.
Also Read - Avengers Endgame writers reveals why they had to end Iron Man, Captain America and Black Widow