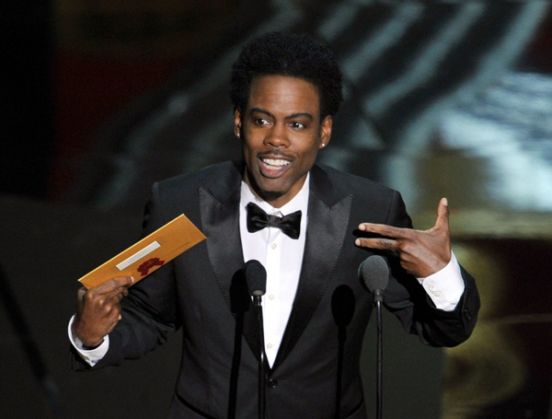 Let's establish one thing. Chris Rock absolutely killed it at Oscars 2016.
Although Leonardo DiCaprio finally won the 'Best Actor' award this year, it has to be Chris Rock who stole the show. Yes, we just said that.
For a 'white'washed Oscar that this was, Rock stood out in her completely white suit, white man ensemble, unable to mask the proud black man he is.
Here are some of his greatest quotes from the night, bound to go down in Oscar genius history!
1. His subtle start
"I'm at the Academy awards or should I say, the White People's Choice Awards."
Most popular man in town #OSCARS #ChrisRock pic.twitter.com/QQRzReOLlr

- Chris Gardner (@chrissgardner) February 29, 2016
2. And complete irreverence
"If they nominated hosts, I wouldn't even get this job."
#ChrisRock might be controversial but he is using the heck out of his platform. Looks like a comedy roast on lack of diversity lol #Oscars

- Jerrell Pippens (@jerrellpippens) February 29, 2016
3. He stopped at NOTHING
"The In-Memoriam package is just going to be black people that got shot by the cops on the way to the movies."
#Oscars pic.twitter.com/Xt5ZWBYxKN

- Chris Rock (@chrisrock) February 29, 2016
4. Brought up DiCaprio
"Leo gets a great part every year. Every year! What about the black actors?"
This is pretty gloriously on-point. #ChrisRock #avcoscars

- AADowd (@AADowd) February 29, 2016
5. And handled the #BoycottOscars thing with elan
"Jada boycotting the Oscars is like me boycotting Rihanna's panties. I wasn't invited."
RT if you think #ChrisRock is killing it at #Oscars right now!! pic.twitter.com/pmMcg3mD1K

- ScoopWhoop (@ScoopWhoop) February 29, 2016
Come on Chris. Take an Oscar. Just take one.