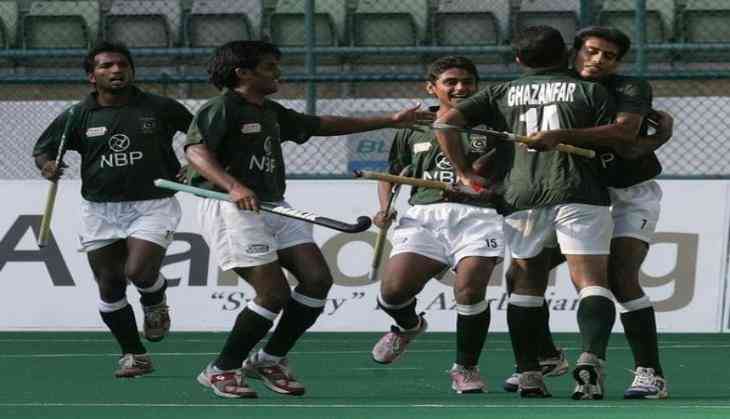 The International Hockey Federation (FIH) has approved Scotland as the 'neutral venue' for Pakistan's home games from 2019 to 2022.
Confirming the news, Pakistan Hockey Federation (PHF) secretary Shahbaz Ahmad Senior said that the organisation had requested the FIH to allow the country to pick Scotland as neutral venue to host international matches and series due to security concerns, and the FIH approved it.
"This will certainly help Pakistan hockey a great deal and also attract the youngsters towards adopting hockey as a profession," Shahbaz said while talking to the nation.com.pk.
"From now on to 2019, Pakistan will be able to host top hockey playing nations like Australia, Argentina, Netherlands, Germany and others," he added.
The PHF secretary further said that like Pakistan cricket team, which had picked UAE as neutral venue, they had requested the FIH to pick Scotland as neutral venue, which was upheld.
Shahbaz---when quizzed whether it wouldn't it be very expensive for the federation to bear such huge expenses of hosting the games in Scotland---replied, "Off course, we need around Rs 70 to 80 million for that purpose, but one must also remember at least Rs 30 million have been spent on only one foreign tour of green shirts, while on the other hand, the advantage and exposure of playing against top sides of the world will boost hockey in Pakistan and green shirts will learn a lot while playing against the top sides of the world."
"If we compare benefits, then expenditures are nothing. At some stage, we have to take that step to revive hockey in Pakistan, as young generation is fast declining to adopt hockey as professional careers and more interested in playing cricket," he added.
-ANI