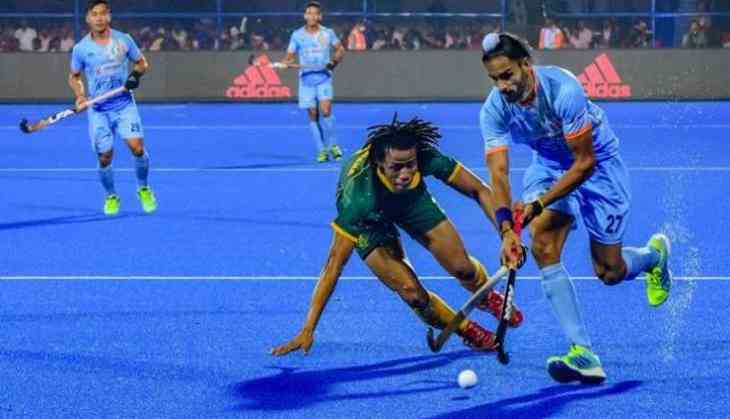 Prime Minister Narendra Modi on Thursday congratulated the Indian men's hockey team for kicking off their journey on a massive 5-0 victory over South Africa in the 14th edition of the Men's Hockey World Cup in the second Pool C match at the Kalinga Stadium on Wednesday evening.
"Fantastic start for the Indian Hockey team! Congratulations to our team for an impressive win against South Africa in their opening match at the World Cup in Odisha. Best wishes for the upcoming games. @TheHockeyIndia #HWC2018," the Prime Minister tweeted.
India forward player Mandeep Singh pounced on the ball to score the first goal for his side. Not letting the opportunity slip out of their hands, another India forward Akashdeep Singh scored a beautiful goal from a difficult angle. India were leading 2-0 by the end of the first half of the match.
As the match progressed, the hosts missed a couple of chances. Nevertheless, India made a dominating comeback as they completely destroyed the winning hopes of South Africa by scoring two back-to-back goals in the 43rd and 45th minute of the match.
It was midfielder Simranjeet Singh and forward player Lalit Upadhyay who showed quick reflexes in the field to strike the consecutive goals. Simranjeet, who looked unstoppable on the field, scored another goal to make it 5-0 in India's favour.
The home team will play their next group stage match on December 2 against Belgium.
The Men's Hockey World Cup 2018, which started on November 28 in Bhubaneshwar, Odisha, will end on December 16.
-ANI